Need to decorate your house, but struggling to find inspiration? Take a look at these 5 ways to find decorating ideas that are sure to help inspire you.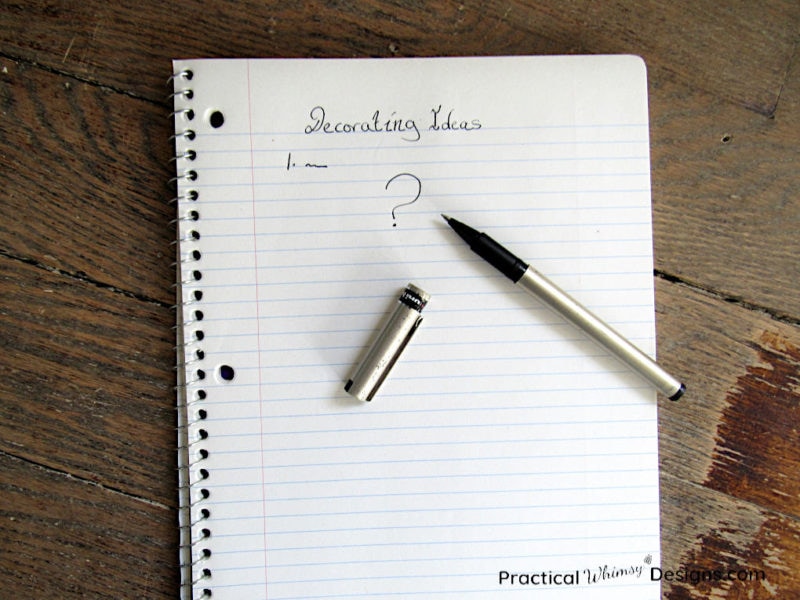 This is it.
The time of year when your decorating abilities are put through rigorous testing. When you enter into the boot camp of design inspiration and ideas.
This is the true test of your decorating abilities. Somehow you are expected to miraculously come up with amazing decor for fall, Halloween, Thanksgiving, Christmas, and winter in an incredibly short amount of time. (On top of everything else you are supposed to do.)
But what do you do when you have no design inspiration whatsoever? Where can you find decorating ideas that help you gain new excitement for your decor?
5 Ways to Find Decorating Ideas
Don't worry! (Just breath, I didn't mean to get you stressed out!)
I'm here to offer a few ideas to help you get out of your decorating funk.
These are the things I do when I get stuck and don't know how to decorate for the next season.
1. Go Through What You Already Have.
The first place to look for design inspiration is at home.
Start by laying out all of the decor you have for that season or holiday.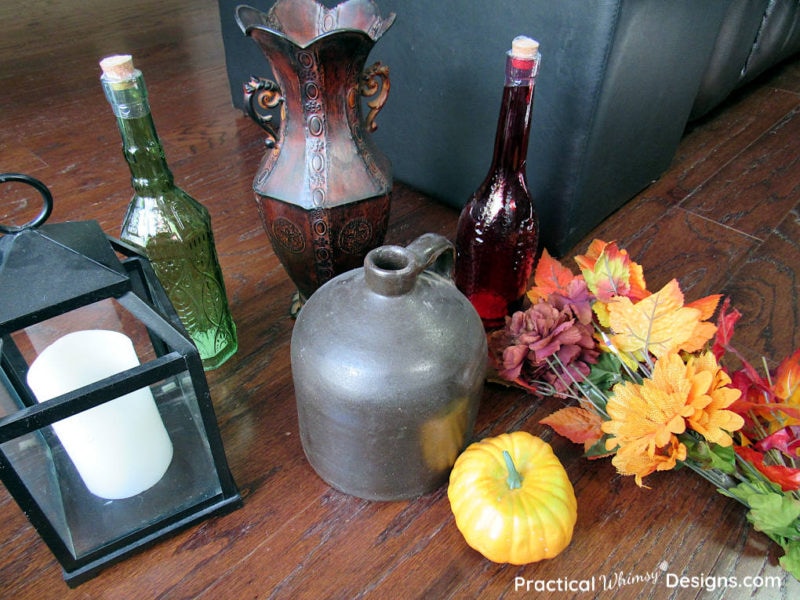 Then do a walk-through in all of the rooms of your house. Are there things in your house that can be used in unexpected ways to create a new decoration? (i.e. add leaves, lights, ribbons, bulbs, etc.)
Look past traditional decor. Are there bowls, jugs, cups, boxes, etc. that can be temporarily used in your decorations for the season?
Note: This is a great time to weed out any decorations that you don't like or use anymore.
2. Brainstorm Ideas
Next, do a brain dump on the season or holiday. This can be a written or mental brain dump. (ex. I usually write things down, but my husband sits and looks at the space and mentally comes up with ideas. Everyone is different so do what works for you.)
Think through things that inspire you about that time of year and see if there are ways to incorporate them into your decor.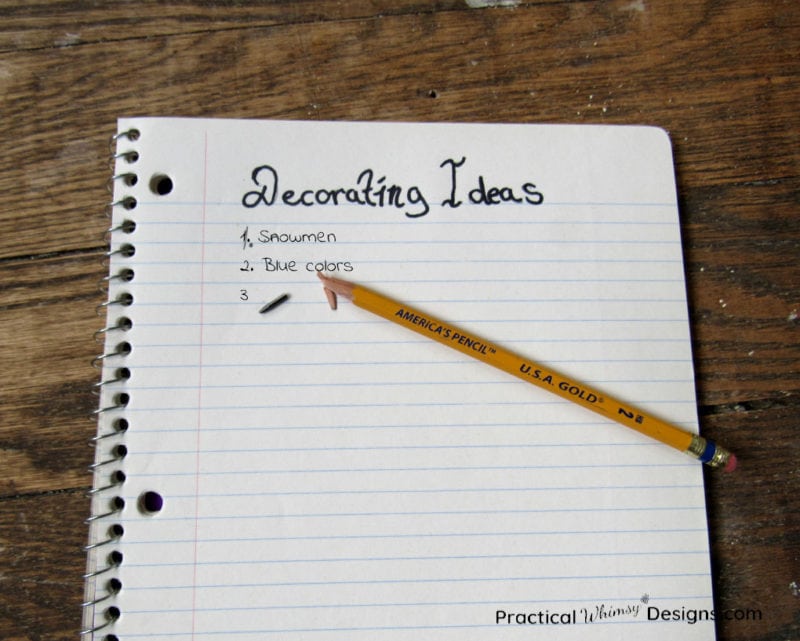 It is always a bonus if you can use the same decoration for both a season and a holiday. (ex. snowflakes can be used for both Christmas and winter decorating)
Make sure to answer some of these questions.
Is there a color scheme you are decorating with? (i.e. shades of blue, pastel colors, gold and silver, etc.)
Are you basing your decorations around a certain aspect of the season? (ex. anything to do with snow)
Are there certain elements you want to include in your decorations? (ex. everything must be shiny, have lights, hang from the ceiling….ok, maybe not the last one, but then again, maybe you don't like things touching the floor?, etc.)
What vibe are you going for with your decorations? (modern rustic, elegant and classy, etc.)
Once you have a few of these questions answered, you can start looking for the items that fulfill your decorating desires.
Note: Don't be afraid to change or alter your brainstorming ideas if you find new inspiration. This is just a way to get you started.
3. Go to Second Hand Stores
If the search of your house shows a lack of decorating options, a second hand store can be a great place to find items that are fun and unique. And it is usually a lot cheaper!
Once again, keep an open mind when you are browsing the aisles. What items can you re-purpose? Can paint or fabric transform the piece into something beautiful?
4. Take a Trip to the Dollar Store.
The dollar store is probably my favorite place to go when I need to find decorating ideas. I wander around the store, looking for treasures that either fit the ideas I had from my brainstorming session, or inspire new ideas.
If you are like me, you will have to be careful to set a budget when you get in the store. Only get items you will use and don't go crazy with your purchases. (I know! It's so tempting, cuz everything is only $1. I confess! It is my weakness.)
5. Find Decorating Ideas That You Can DIY
Look for fun do-it-yourself projects in magazines, on blogs, or on Pinterest.
Now, only use this method if it doesn't overwhelm you or add stress to your life. This should be something that is fun and exciting. So, if you are able to commit to a DIY project, it enhances your decor, and you enjoy the quest for a fun project, then go for it. Don't use this as an excuse to add to your Pinterest list of dreams, but actually commit to finishing whatever project you choose.
If you need a few seasonal decor ideas, you can check out these posts on spring decorating ideas: green, brown, and white, 6 easy indoor fall decorations or easy winter decorations to jump start your quest for inspiration.
Go Find Your Decorating Ideas
Now, I know that not everyone processes things the same way. But hopefully one or two of these methods will help you get out of your decorating slump.
And my wish for you is that you find some excitement in creating a space that reflects your style and personality.
I would love to know. What is the hardest thing for you when it comes to decorating? Are there other ways that you find decorating inspiration?
Want to remember these decorating ideas for later? Save this to your favorite decor Pinterest board.