Running out of time to make costumes this year? Try one of these 8 DIY costume ideas for kids that are easy and quick to make.
Halloween, Harvest Parties, Trunk or Treat, school parades and events.
There are so many reasons your kids might need a costume this time of year. Yet, unless you were planning ahead at last year's clearance sales, costumes are expensive.
Here is a round up of 8 last minute diy costume ideas for kids that are cute, easy to make, and use items that shouldn't be hard to find.
8 DIY Costume Ideas For Kids
This easy dust bunny costume was so fun to make and took only a few minutes to put together plus drying time. And the best part, no sewing required. It is such a fun last minute costume and is a great option if you don't know what to have your kids be this Halloween.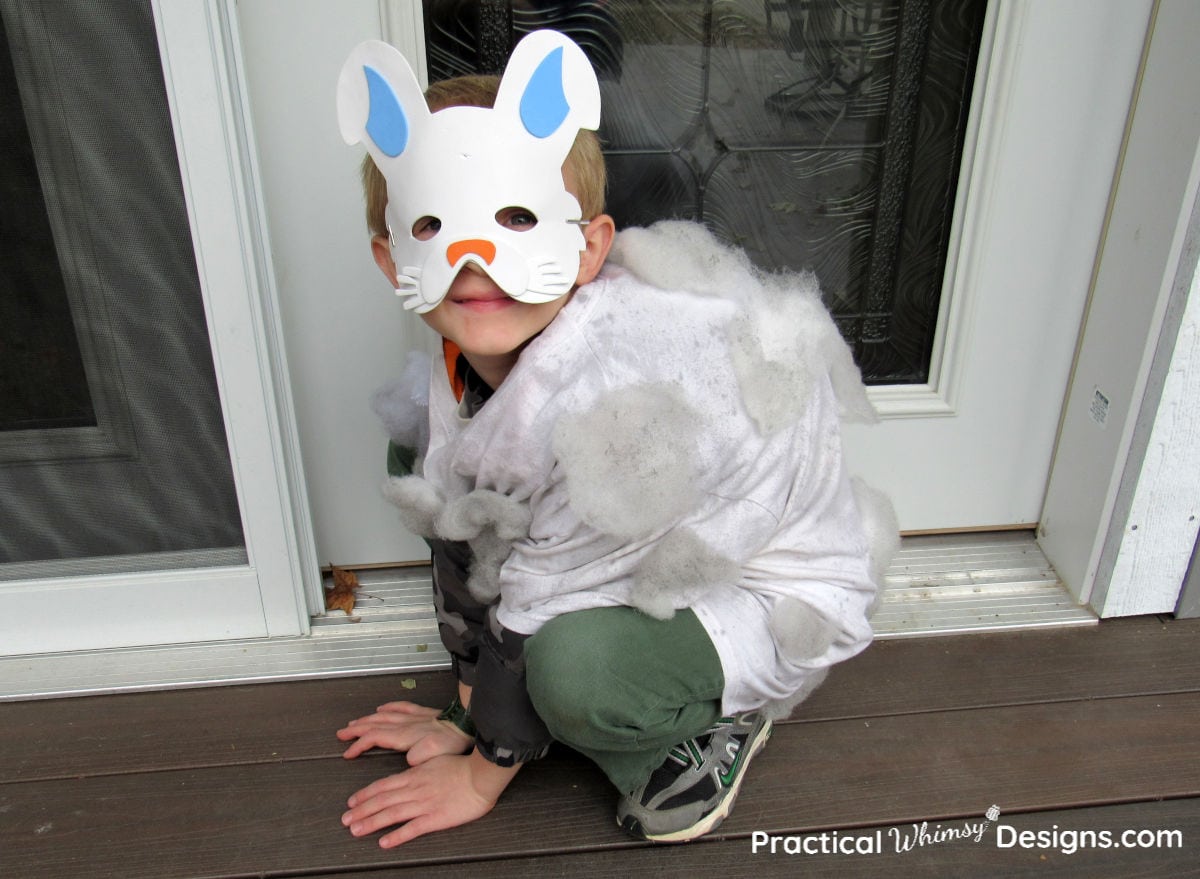 This bubble bath tutorial shows you how to make a super fun last minute costume. Again, it is a no sew option and looks like it would be very quick to make. Such a fun idea using mostly balloons.
This easy sock monster costume is another great no sew, last minute costume. You can easily raid your sock drawer to find the necessary elements of this costume. Who knew your laundry could turn into such a cute DIY?!
These costumes make me wish my twins were little and were girls! These are the cutest scarecrows ever! I'm kind of tempted to make this DIY Scarecrow Tutu Halloween Costume for my daughter who is a lot older. I think it could still be pretty cute.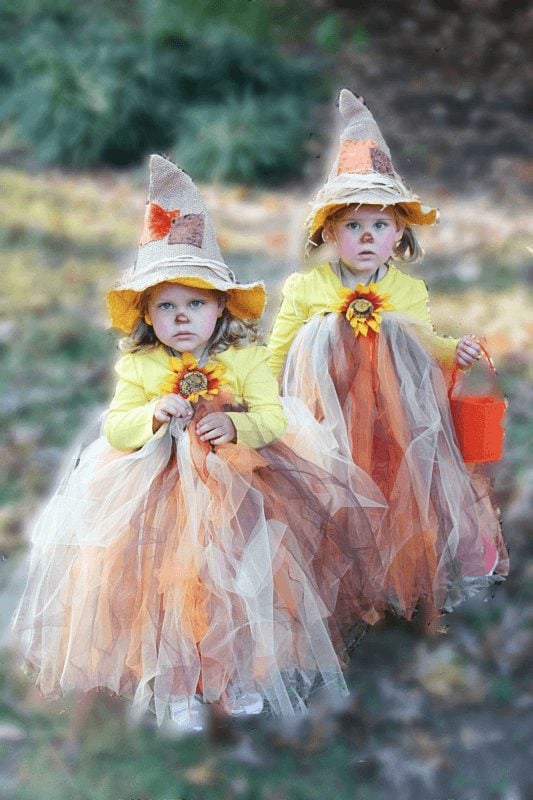 This scarecrow outfit would be a perfect boy version of the scarecrow outfit above. Plus, there are 6 other super cute and cuddly ideas for last minute baby costumes at chasingvibrance.com that you have to check out if you are in need of inspiration for your baby's next costume.
This easy tooth fairy costume is a great way to reuse the princess dress from last year. Just put a couple of foam teeth on the princess symbols and add a toothbrush wand and wah-lah, a tooth fairy. Ok, maybe add a pinch of pixie dust too. Or you could just follow the simple tutorial.
This jelly bean costume is another one that uses balloons as the main material for building and it requires no sewing. This bag of jelly beans is so cute. I love the fact that you can bundle up under it as much as you need. And it looks like an incredibly easy and fast costume to make.
Who doesn't want to be the One Eyed, One Horned Flying Purple People Eater for Halloween? (Every time I say that I want to jam out to the kids song I learned when I was little…. "He was a One Eyed, One Horned Flying Purple People Eater…." sing it with me!….. Ok, maybe it's just me.) Whether you know the song or not, this is a fun costume that doesn't require any sewing.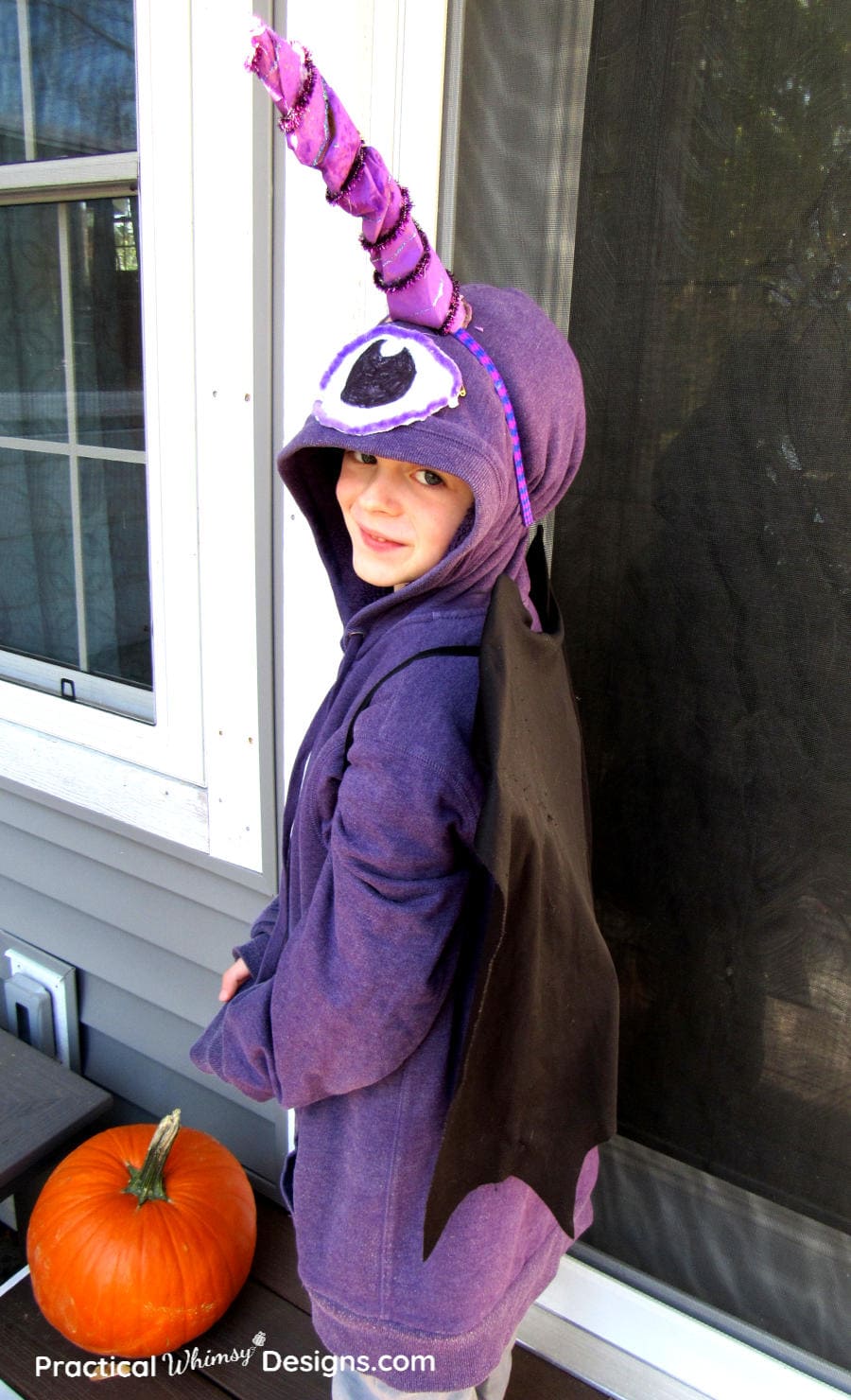 Hopefully these 8 DIY costume ideas for kids will give you a little last minute inspiration to make a unique and fun costume this year.
Happy costume creating!
Looking for another fun fall activity? Make these fun Boo and Bat Carved Pumpkins with this tutorial and free SVG file.
Want to remember these 8 costume ideas for kids? Save this pin to your favorite DIY board on Pinterest.
Want More Great Ideas? You Might Like These..