Having trouble coming up with easy spring decorations for your home? These 7 DIY spring decorations are a great way to make your home feel ready for the season.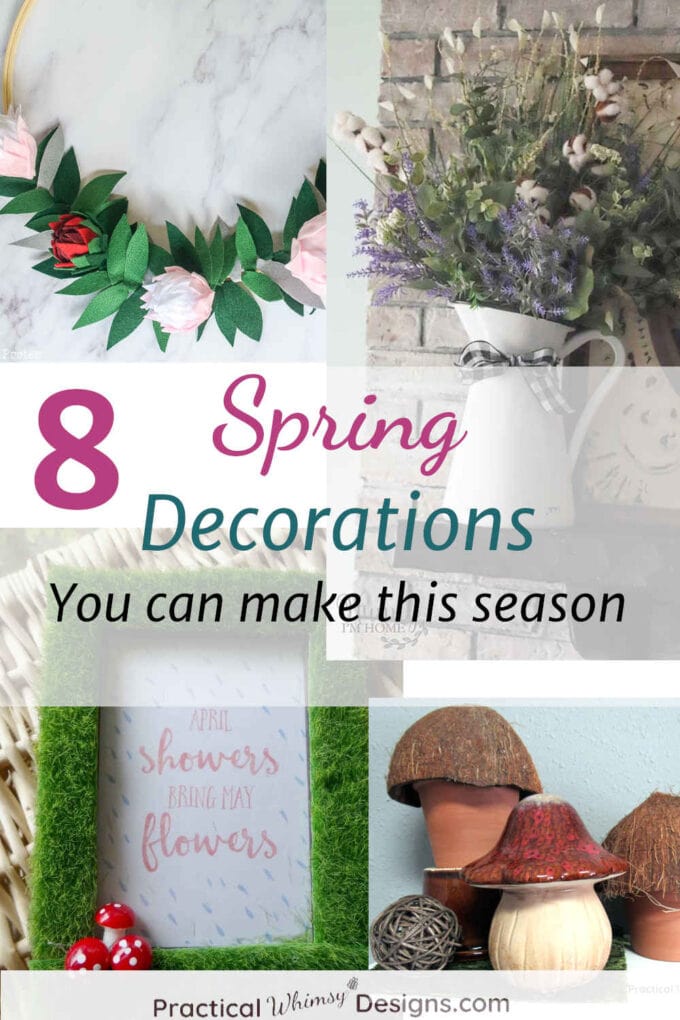 Spring has a way of coming, even if we aren't ready for it to come. The seasons change and time marches forward.
I usually have no problem being ready for spring. I am always impatient for the first sign of green….the first hope of warmer weather.
But it takes a long time in the upper Midwest to show any warmth. So one of the ways I cope with the rain and reluctance of the weather to cooperate, is through my inside decor.
I decorate for Spring!
I love trying new things as I decorate. In the past I have stuck to a color theme with my decor before, like my green, brown, and white spring decorating ideas. I have used mason jars in my spring decor and decorated my mantel with budget friendly spring ideas.
Sometimes I start decorating for spring, but things get a little crazy and my house stays frozen in a mid-season shift: a little bit of flowers and a little bit of snowmen. (Which, if you think about it, pretty much sums up the weather here anyway, so it kind of fits in.)
I love looking for a little inspiration and new ideas to complete my decorating and I hope that these ideas that I found can help you with yours as well.
8 DIY Spring Decoration Ideas for Your Home
These DIY Spring Decoration Ideas are a great start for you to infuse some personality and preference into your decorating. Most of these tutorials are simple, but all of them add the beauty of spring into your home.
1) DIY Felt Protea Wreath from Windmill & Protea.com
This beautiful DIY felt protea wreath is simple and elegant and is an easy craft to add beauty to your spring home decor.
2) Mulberry Branch Wreath w/ Crocheted Flowers from Sustain My Craft Habit.com
Though I'm not sure I'm ambitious enough to crochet the flowers on this wreath, I might need something to occupy my hands as I wait inside for spring to come, so maybe….. Either way, I love the look of this DIY mulberry branch wreath with crocheted flowers and might have to consider this craft in the near future.
3) Tutorial on Stenciling Your Chalkboards + Spring Stencil Pattern from Practical Whimsy Designs.com
Stencils can be a great starting point if you need ideas to decorate your chalkboard for the season. If you want to check out my tips on decorating chalkboards with stencils you can head over to here. Also, don't forget to grab the stencil pattern while you are there.
4) Spring Picture Frame from Craft Bits.com
This spring picture frame is such an easy but fun way to frame a spring printable. Sometimes the best decorations are the easiest to make.
5) DIY Mushroom Decor from Practical Whimsy Designs.com
Speaking of easy decorations, this DIY mushroom decoration is super simple to make as well. You only need a coconut shell, small clay flower pots, and hot glue to make these cute mushrooms. Who says coconut shells can't be used for more than a bra?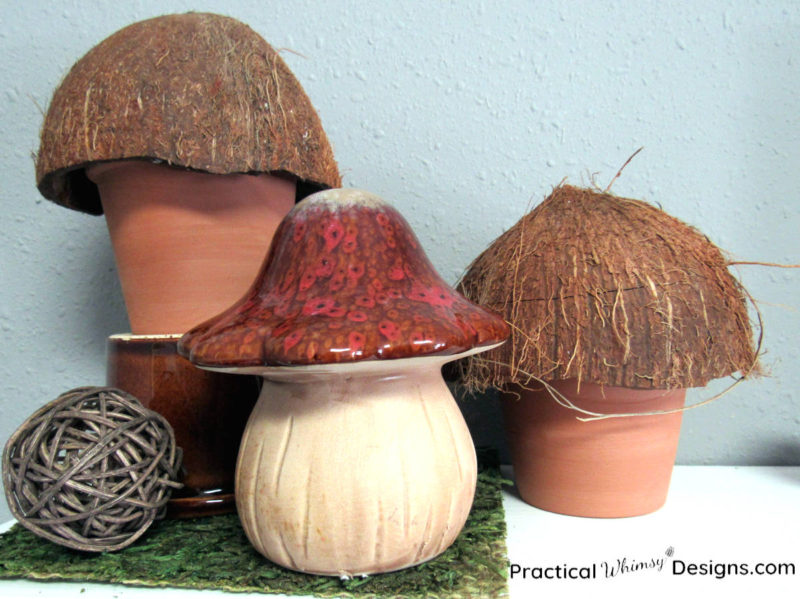 6) Tiered Terracotta Planter from Gluesticks Blog.com
I know this isn't exactly an indoor decoration, but I love the stacked look of this terracotta planter. The bright colors and layered look of the flowers make me so excited for planting so I had to put it on here as an option. Who knows? If you are creative enough, maybe you could use it indoors somehow.
7) Rustic Farmhouse Spring Centerpiece from Hunny I'm Home DIY.com
Learn how to create multiple rustic farmhouse spring centerpiece arrangements with this tutorial. They are simple and beautiful and bring a taste of the season into your home.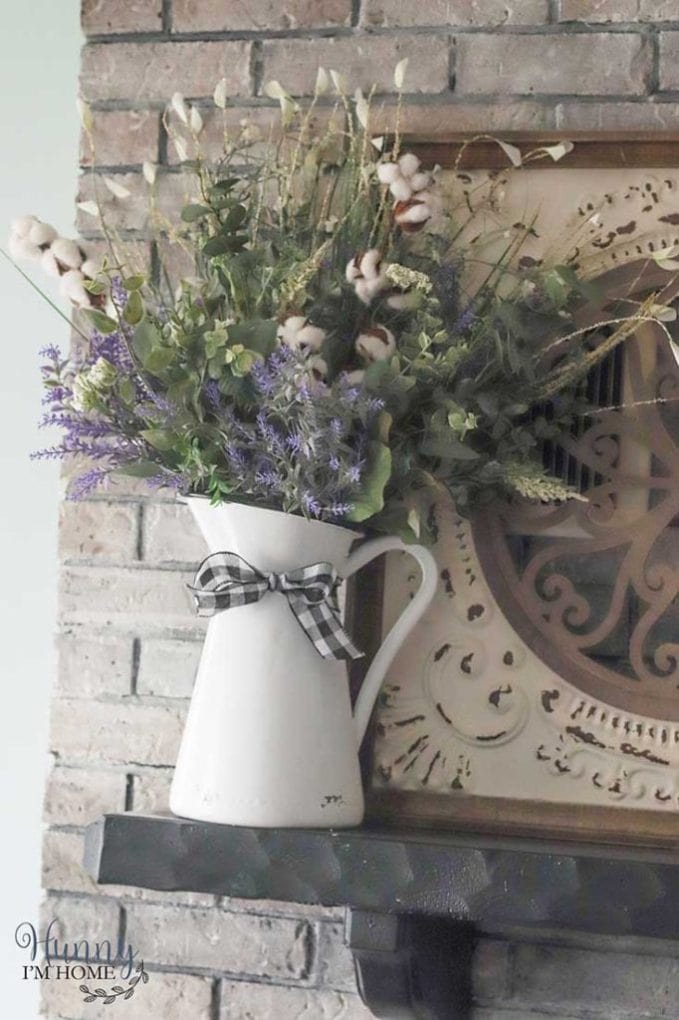 Do Some DIY Spring Decorations for Your Home
Now that you have a few ideas (and I do too) there is no excuse not to do a little spring decorating and get your home ready for warmer weather.
Who knows? Maybe decorating for spring will help it come just a little faster. (We can always hope, right?)
If you need some more spring decorating inspiration, take a look at this spring mantel I decorated with DIY projects. Or check out how to decorate for spring with mason jars or using a brown, white, and green theme for your decor.
This post contains some affiliate links for your convenience (which means if you click a link and make a purchase I will earn a small commission at no extra cost to you). Please see my disclaimer page for more information.
Want to remember these spring decoration ideas for later? Save them to your favorite Pinterest decor board.
Want More Great Ideas? You Might Like These..