Need to come up with a creative Valentines card that your kids can help make? Create these easy sucker Valentines card flowers.
Flowers.
Romance.
Hearts: broken or whole…
Valentines Day has many complicated connotations associated with it.
But the only thing my kids are worried about this year (thankfully) is:
CANDY.
What kind of candy will they get with their Valentines classroom cards?
And ALL of their classmates are thinking the same thing!
So, it was essential that whatever Valentines cards we made this year, that candy had to be included in some important way.
I settled on these cute Valentines flower cards for the girls on the list. (I figured the boys wouldn't appreciate them quite as much. Sorry, boys. You are stuck with the generic store bought cards this year).
Update: I created these fun DIY scratch art cards that work great for both girls and boys! This is a great non-candy alternative too, in case you are trying to avoid so many sweets.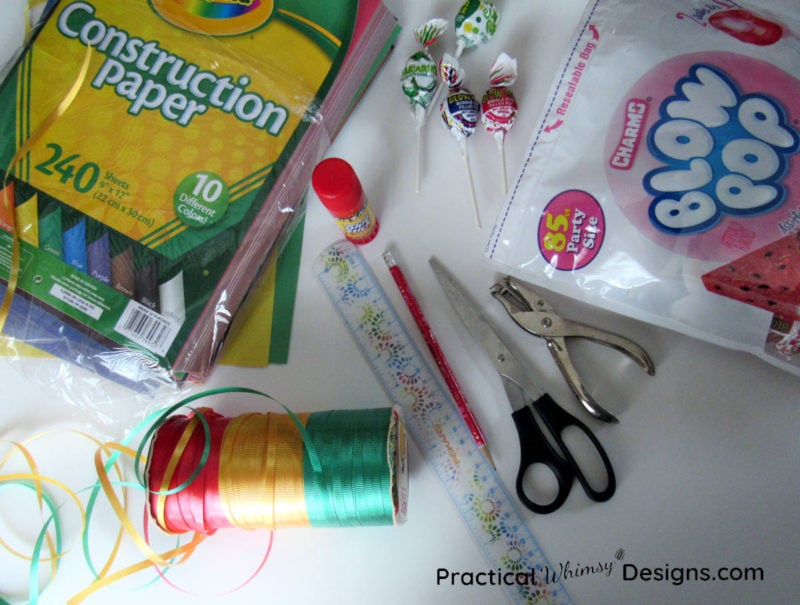 What you will need:
Construction paper
Scissors
Pencil
Ruler
Paper punch
Suckers (I used blow pops because that is what my kids wanted, but any sucker will work)
Ribbon
Glue stick
Steps for making Valentines Card Flowers
Step 1: Measure and Cut Hearts
Grab the construction paper, ruler, and pencil and let's get to work.
You need 6-8 paper hearts to make each of these Valentines card flowers, so get ready for some cutting fun.
First, measure and cut a 3 inch strip of construction paper. Fold this in half so that it is 1 1/2 inches wide. Draw half hearts on the paper. (I was able to get three out of each strip). Cut each half heart out.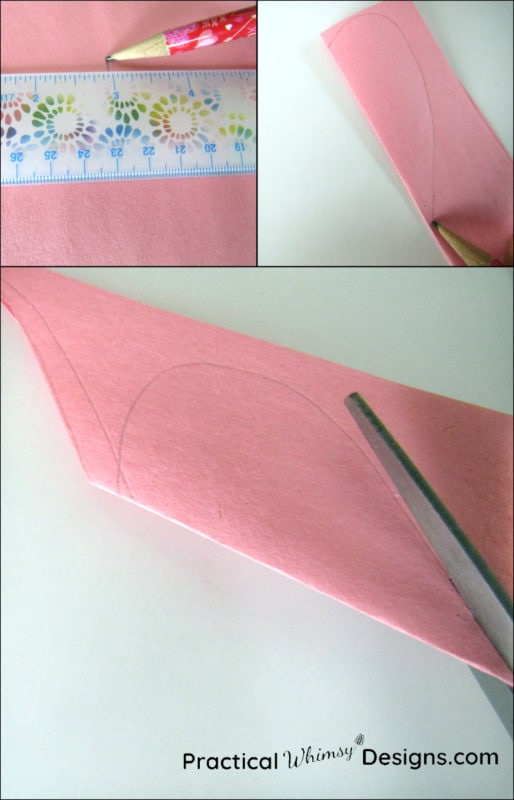 You can use whatever color combinations you want or you can make the flower all one color. It is totally up to you.
Step 2: Punch holes and string hearts onto suckers.
Use a hand held paper punch to punch holes towards the bottom pointed end of your hearts. I stacked up several at a time and punched them all at once.
Start sliding them onto the sucker sticks in whatever order you prefer.
Note: If you want your flower petals to be more full, punch two holes with the paper punch at the base and then string the sucker through both holes. The extra fold at the bottom of your heart petal will add volume to your petals.
Step 3: Secure the petals.
Grab your handy glue stick and use it to glue some of the petals together so that they don't rotate around your sucker stick. Don't get too carried away, because you still want there to be volume to your petals. However, you don't want your multi-petaled beauty to turn into a sad, clumpy bud.
Finally, cut a piece of ribbon (I used curling ribbon) and tie it around the stick of the sucker. This will hopefully prevent the petals from sliding back off the sucker stick. (After all of that work, you don't want to lose all of your petals).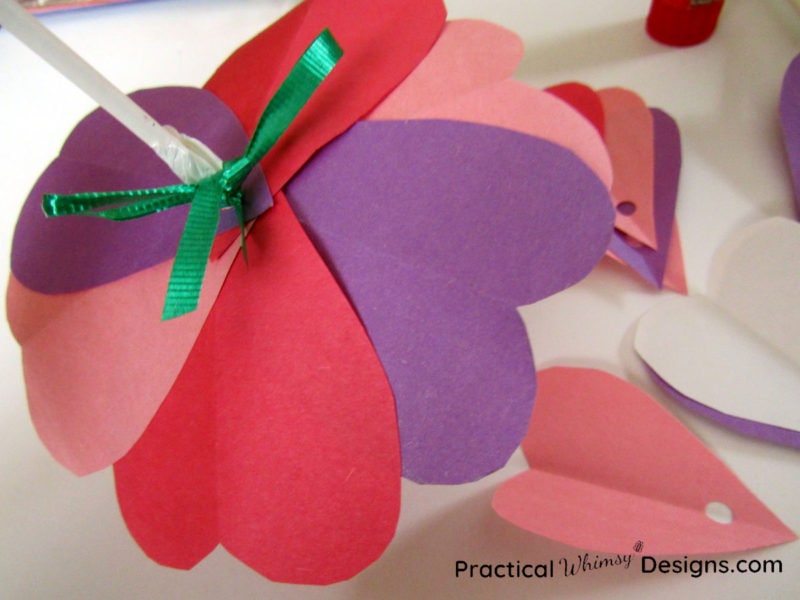 Step 4: Give out your Valentines card flowers to your friends.
Write on the petals or tape a name tag to the stem of the sucker and hand them out.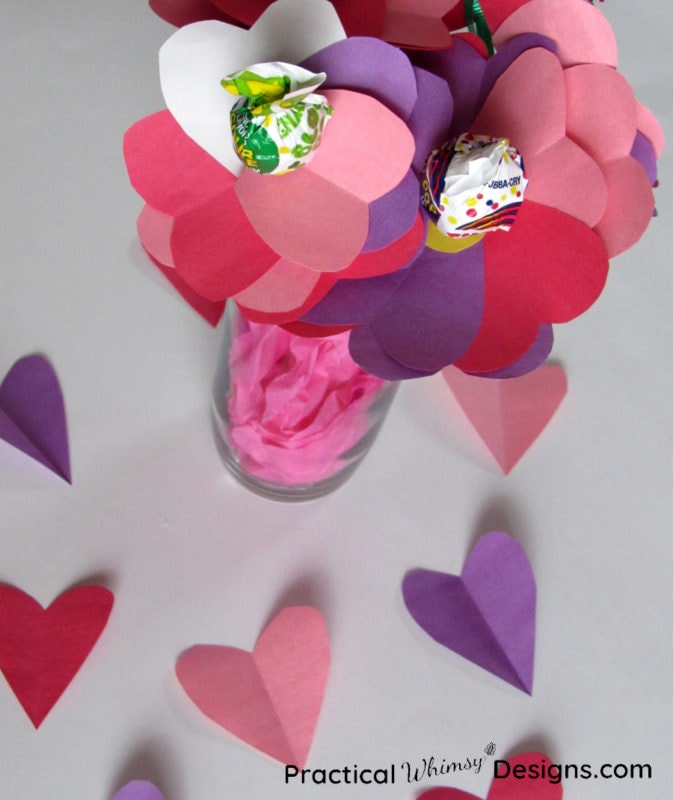 Don't be too shy to use color. I really liked how the rainbow flowers turned out, even though the traditional colors are pink, red, and white.