Before you pack up your Christmas decorations, look for these supplies to make Easy Winter Decorations. You will be surprised at what you can re-use!
Christmas is over and some of you may be breathing a sigh of relief that you made it through another crazy season.
I always have mixed feelings when Christmas ends. I love the memories and traditions of Christmas, but not always the schedule. And I probably love the sweets a little too much!
Yet, inevitably the time comes to pack up all of the Christmas decorations and put your house back into a semblance of order.
But WAIT!
Before you stash all of your Christmas decor away for another year, you may want to search for these simple Christmas decorations that can be used all winter long.
Easy Winter Decorations from Christmas Items you Already Have
Icicles
Yep! These Christmas ornaments are great because they are a versatile piece of decor that can be re-purposed in your winter decoration. Throw a few clear or blue marbles into the bottom of a vase, add a small string of lights on top, and hook a few icicles around the outer edge to create this fun winter light feature.
Or tie them onto a piece of fishing line and string them across the mantle decor to create a wintery garland.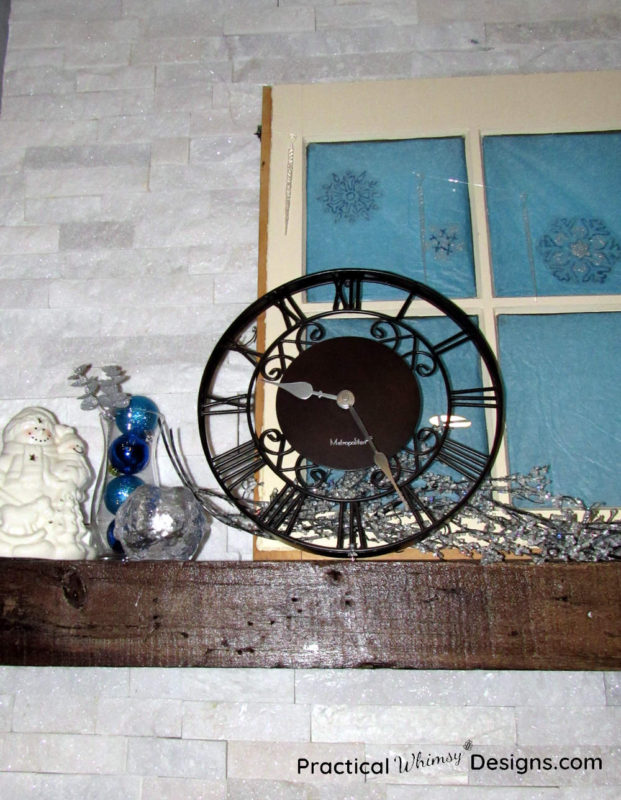 Blue and/or Silver Ornaments
Blue, white, and silver give a feel of winter, of snow and ice. Pairing a few blue ornaments in a vase and adding a white or silver flower can give your decorations a pop of color.
Placing an ornament on top of a candle stick is an elegant and simple decoration as well.
Snowflakes
You can use snowflakes on a garland like the icicles. Or stick snowflake window decals onto a glass window or picture frame and place it on your mantel or on a shelf. To add a little color to a room, use blue tissue paper to cover the back side of the glass.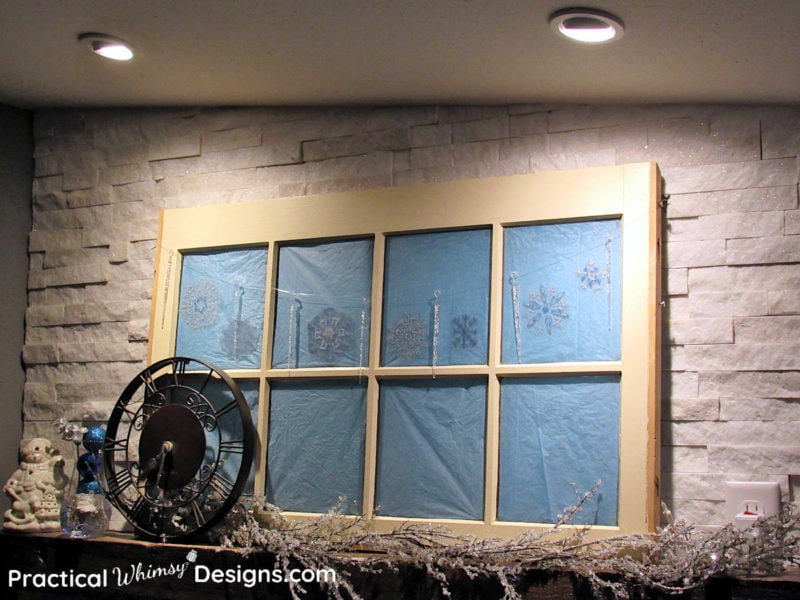 Snowmen
Finally, snowmen are a fun decoration all winter long. Sprinkle them throughout your winter displays to add a light hearted feel to your decor.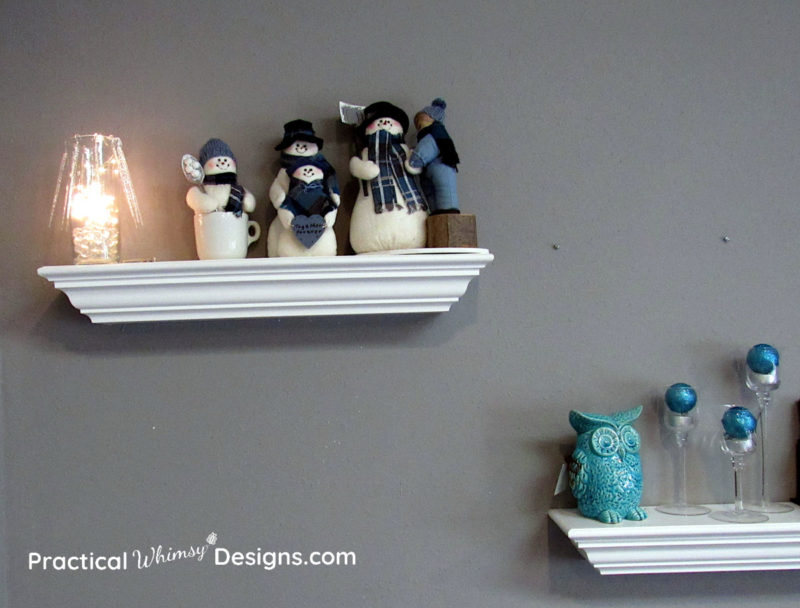 Have fun with your Winter Decor!
If you stay true to a color theme, (such as white, silver, and blue), you can get away with adding some Spring elements into your decor too. White flowers in blue vases soften the harsh cold of winter.
Finding ways to re-use the decorations you buy in a new way is part of the fun of decorating. Plus it helps with the budget too.
I hope that these ideas will inspire you to find new ways to decorate, using your Christmas decorations. Happy decorating!
What are other Christmas items that you have re-purposed in your winter decorating?
Want to remember these ideas for later? Save these easy winter decorations to your favorite Decor board on Pinterest.