Before and after pictures of the outside of our garage. This garage reveal shows the results of turning our indoor pool into a three car garage.
I am beyond excited right now!
This is it!
The first official reveal picture!
Now, I know that the outside of our garage is not the most glamorous area of our house, but I am so excited to post something as officially done! (You can't see it, but I'm doing a happy dance right now!)
To start with, I want to remind you what this area looked like before we started remodeling.
Before
Crazy, right? It's hard to imagine that there was a house under there.
This section of the house was, in fact, a large indoor pool. Now, I could go into the epic tale of the remodel process, the blood, sweat and tears that were spilled (yes, real blood) and the trip to the emergency room, but I wrote about that in another post, so you can always jump over here to learn a little more about the remodeling process. You can also read about the history of our house project and why we purchased this house here.
On this post I wanted to mostly hi-light the before and after pictures of the outside of our garage.
One of the first accomplishments on our remodeling process was installing the driveway for our three car garage. We finished this in the first year of remodeling.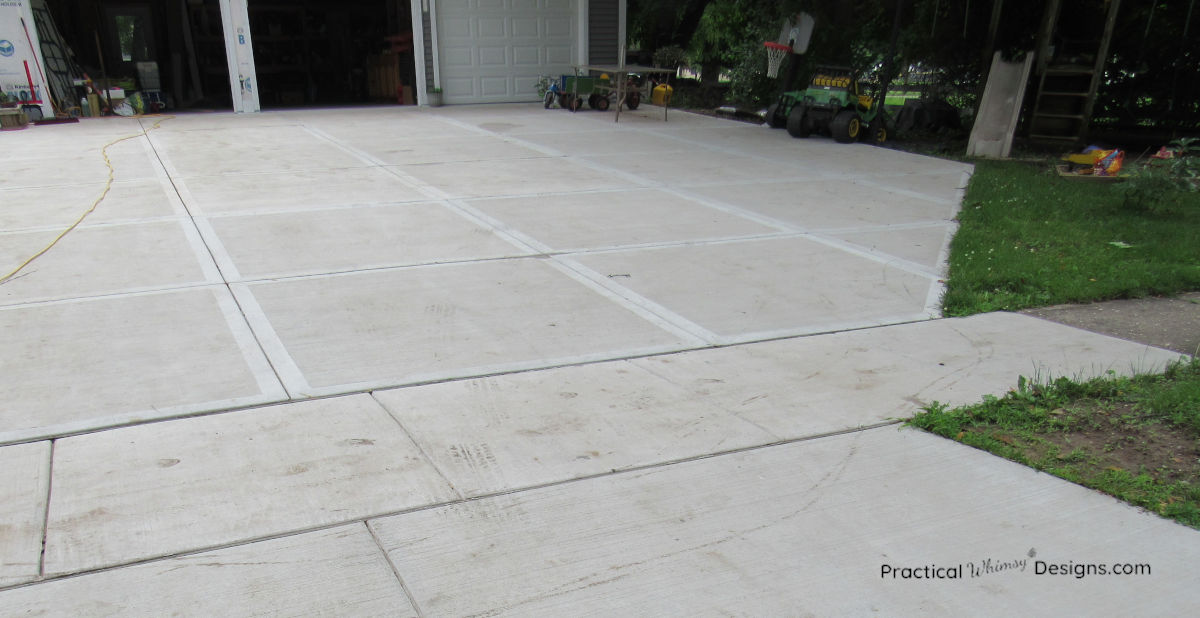 However, it took us a little longer to get the rest of the garage done because of other remodeling projects. But the garage is FINALLY done! Yay! So, without further ado, the garage reveal pictures.
After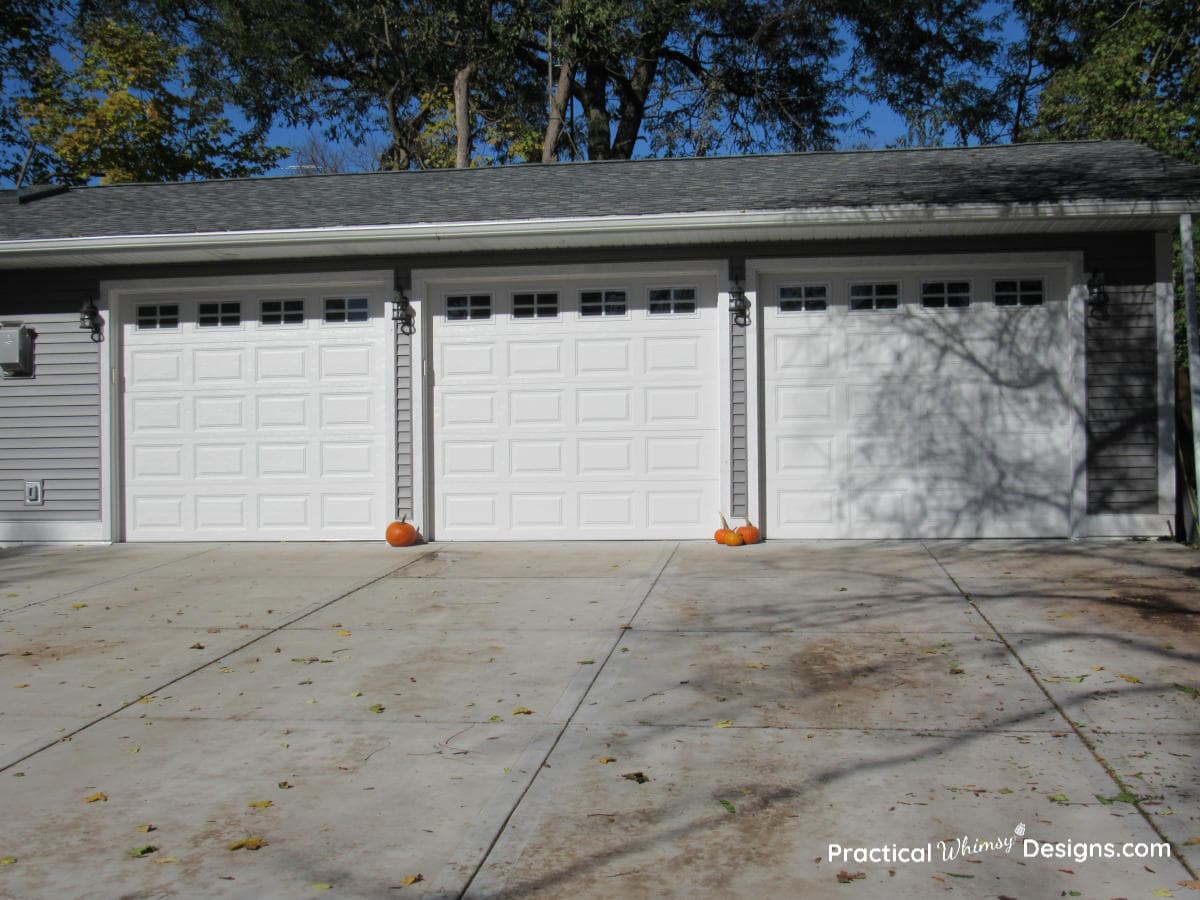 I know you are probably not as excited as I am about the outside of a garage, but thank you for joining in on our first reveal.
If you have ever remodeled your house, you know how satisfying completing ANY project can be and how celebrating the little wins can help inspire you to push towards your goals. So, thank you for checking out these pictures and being a part of our first completed project.
How about you? What remodeling projects have you accomplished that make you excited and inspired?
Want to save this garage reveal for later? Save this to your favorite DIY board on Pinterest.