This is it! The master bathroom remodel final week….. final week to get EVERYTHING done, that is! Check out the progress of our ORC project.
Aaaaah! Can you scream online, because I just did!
We are so close to being done with our master bathroom. I am super excited to share the results with you and also a little overwhelmed with everything that needs to get done.
Thus the scream above. I can't bottle up these feelings, or I could explode!
If you have ever gone through a major re-modeling project, then you probably know exactly how I feel.
Master Bathroom Remodel Final Week
We are on week 5 of the One Room Challenge and next week we are revealing our finished project. Talk about a way to get one motivated! We definitely pushed ourselves to get this project done. If you EVER need that extra help to inspire you to get a remodeling project done, signing up for a 6 week challenge in which you have to post progress pictures is a definite accountability booster.
(My husband must really love me, because he said yes when I proposed signing up for this challenge. A little reluctantly, but still yes.)
So, thank you ORC for giving us the extra drive and motivation to GET THIS DONE!
All of the other participants in the ORC are also wrapping up their projects, so now would be a great time to go check out the ORC blog and see where everyone is at before their big reveal.
No Doubt, It's Time To Grout
Yeah, what would a post be without a silly rhyme from me?
Anyway, my husband worked his tail off to get the tiles grouted this week. It's looking amazing! (He is too. :0)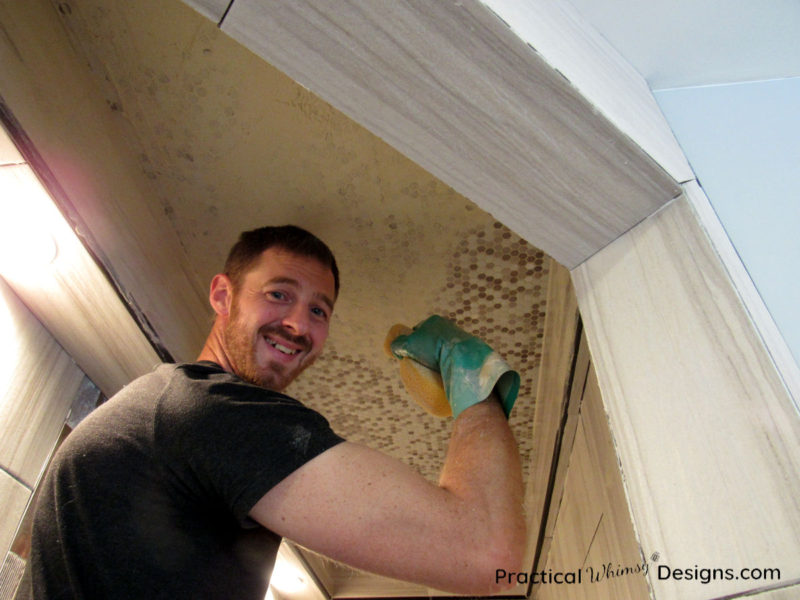 I will be rinsing them off a few times with clean water to get the haze off before next week, and then the grout still needs to be sealed, but otherwise, it is done!!!
If you have ever wanted to know how to grout tile you can check out this tutorial. It is hard work, but it is not super complicated.
Plumbing and Electric
The sinks are hooked up and the water is running.
The in floor heat and outlets have also been installed.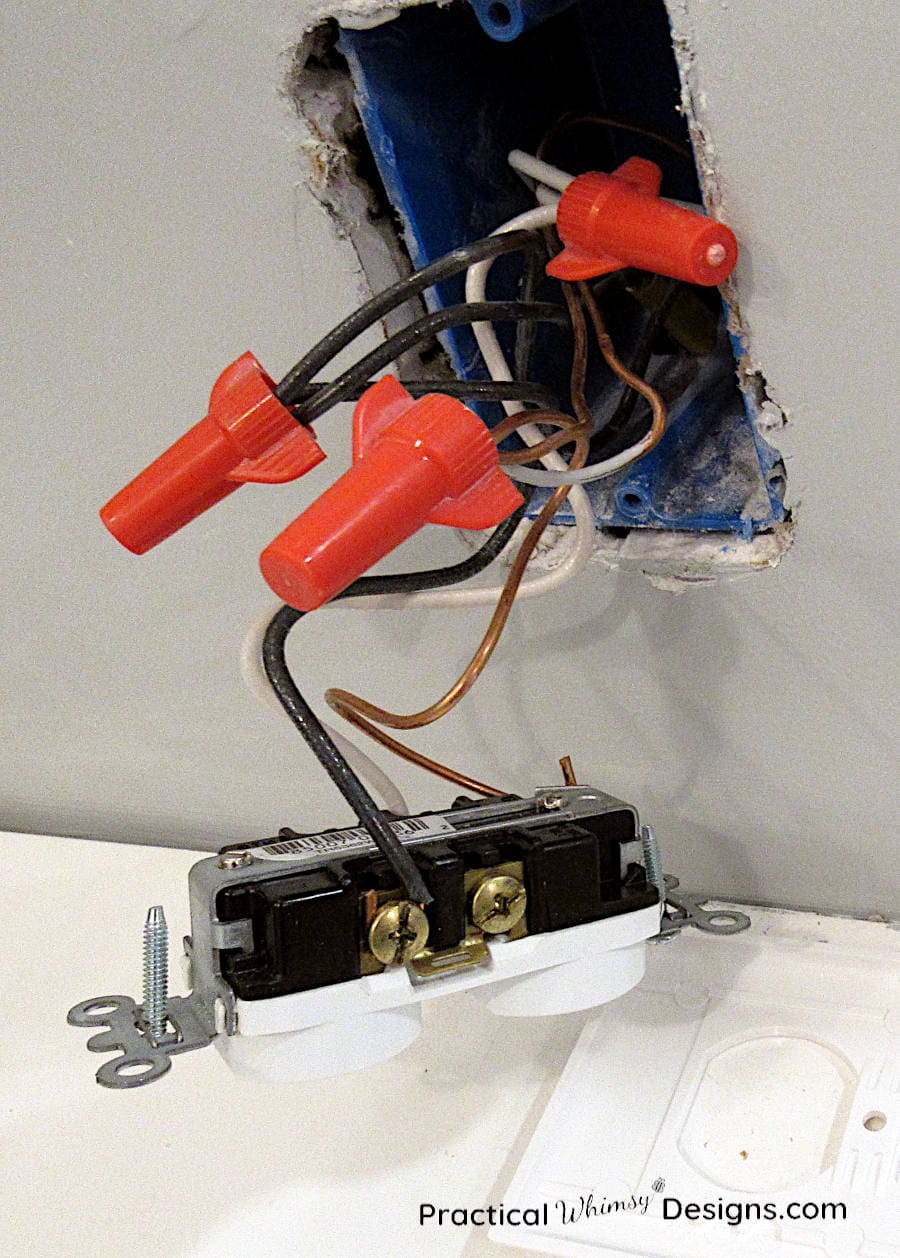 Final Steps Before the Big Reveal
We only have a few things left to do on this master bathroom remodel.
We need to:
Install the toilet
Paint the doors and trim
Install the doors and trim
Seal the grout
Add any finishing touches and decorate
Ok. I just got a little overwhelmed typing that list! But I am determined to get this done.
I can't wait to show you the results next week!
If you want to catch up on the whole One Room Challenge of our master bathroom remodel, check out Week 1 Master Bathroom Design Plans, Week 2, Week 3, and Week 4.