Looking for Valentines canvas ideas to DIY? These easy Valentines Day canvas ideas are perfect DIY projects to do this year.
If you are looking for Valentines canvas ideas to create for your first date night or as a fun project with your kids to celebrate this time of the year, check out this list. There are cute ideas for all skill levels perfect for DIY home decor or Valentine's day gifts.
What better way to spend an evening than creating a fun painting or canvas art project?
All you need are a few craft supplies, a canvas, and a willingness to get creative and have a great time.
So, whether you are looking for that perfect date night activity or want to find a new way to decorate your home, take a look at these Valentine's Day canvas ideas for that perfect DIY.
Easy DIY Valentines Canvas Ideas
Want to try your hand at a fun Valentine's day painting project?
Grab a paint brush and acrylic paint and check out this easy reverse canvas heart idea from the Drugstore Divas. Use different colors to match your decor, or stick with the red hearts for a traditional Valentine's day heart painting. Create the perfect heart stencil out of a piece of paper and make your own beautiful painting for your home.
If you have always wanted to try your hand at a reverse canvas painting, this is an easy beginner art project.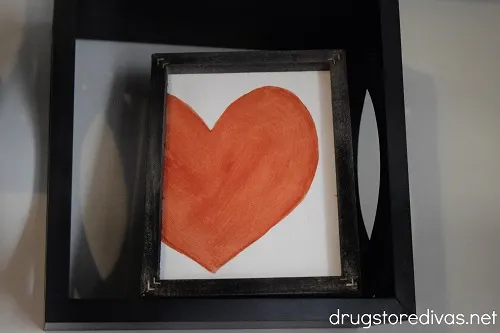 Looking for a way for older kids to create art for Valentines Day? Fill an entire canvas with this crayon melt heart tutorial from the DIY Nuts. It's an easy way to make Valentines day art projects while using up some of the never ending crayon stash your kids bring home from school.
Make beautiful art using a hair dryer, paint, and crayons for a unique art piece that is different each time you make it.
This could also make the perfect gift for your kids' teacher this year too. Give this cute heart decor in place of the traditional Valentine's day cards.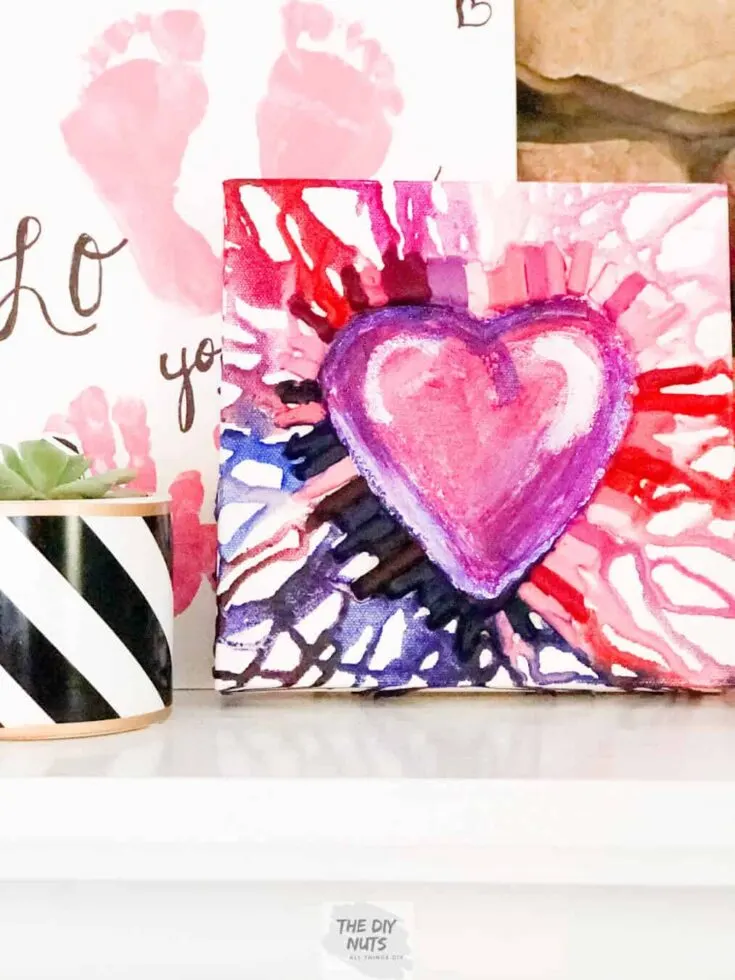 Do you love anything to do with mason jars?
Check out this cute acrylic painting tutorial on canvas by Angie Holden at the Country Chic Cottage. It's perfect for decorating your kitchen or dining room with Valentine's Day cheer. This tutorial makes creating Valentine's day paintings a breeze with printable templates and easy techniques.
The best part? You can choose colors that match your home decor and display this cute mason jar filled with hearts all year round. It is the perfect addition to any farmhouse style Valentine's vignette.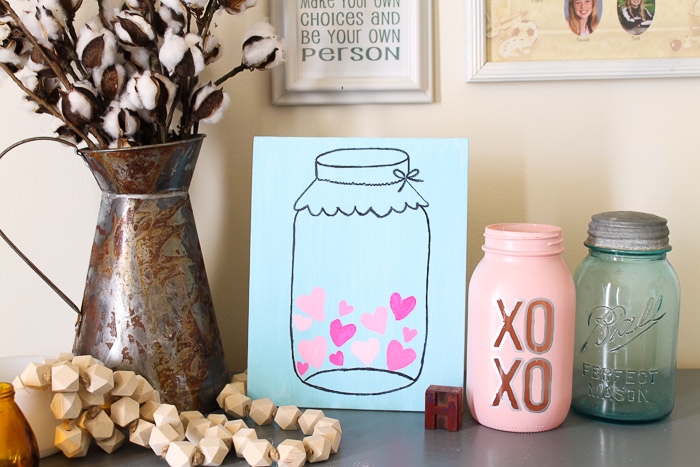 Did you know that your toilet paper roll can make beautiful art?
Grab the brown paper center of your used up toilet paper roll and follow this cute heart canvas idea. Learn to make 3D paper heart canvas art with hot glue and those toilet paper roll treasures.
When you are done with your heart, use black paint to create a beautiful inscription for a neutral picture or add various colors to create your own designs and sayings.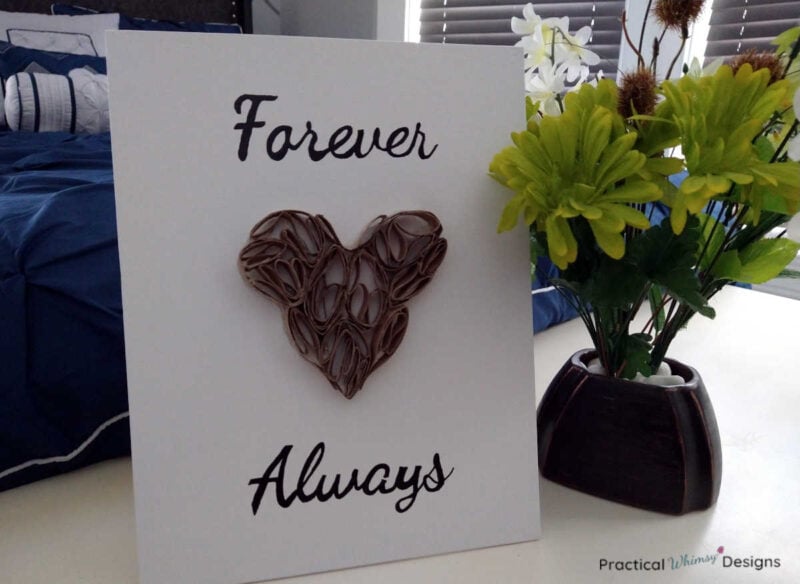 If you are looking for non-traditional Valentines canvas ideas that can be displayed beyond that February 14th date, take a look at this tutorial from Rekindle My Dwelling.
You can turn a blank canvas into a cute button monogram, perfect for that personal Valentine's Day craft.
Or make it more traditional and create your own heart shape on your canvas.
This project is perfect for younger kids too. They can have so much fun placing the buttons on the glue and creating their own patterns of color.
Here is another non-traditional Valentines canvas idea from the Boondocks Blog.
This key to your heart canvas art would be a beautiful idea for wedding day decor as well as a perfect valentine art piece you can keep up all year round. The fun part about this project is finding all of the upcycled old and unique keys to hang across the canvas.
Create the project as it is or add a small heart to create your own twist on this art project.
Plan Your Valentines Canvas Project Night
Now that you have a list of Valentines canvas ideas, the next thing to do is plan your art night and create your Valentine's Day canvas art.
So break out the planner and the pink paint and canvas and enjoy some crafting.
Love the idea of decorating for Valentine's day, but don't have time to create your own canvas art this year? Sign up for my free newsletter and get access to my free printables, including cute heart printables, perfect for Valentine's Day.
The form you have selected does not exist.
This post contains some affiliate links for your convenience (which means if you click a link and make a purchase I will earn a small commission at no extra cost to you). Please see my disclaimer page for more information.
Want the canvas look for your home, but don't have time to try your hands at these fun projects?
Check out these canvas prints I found for sale. These beautiful prints would be perfect additions to give your home a festive feeling this February.

Want to remember this idea for later? Save it to your favorite Valentine's Day board on Pinterest.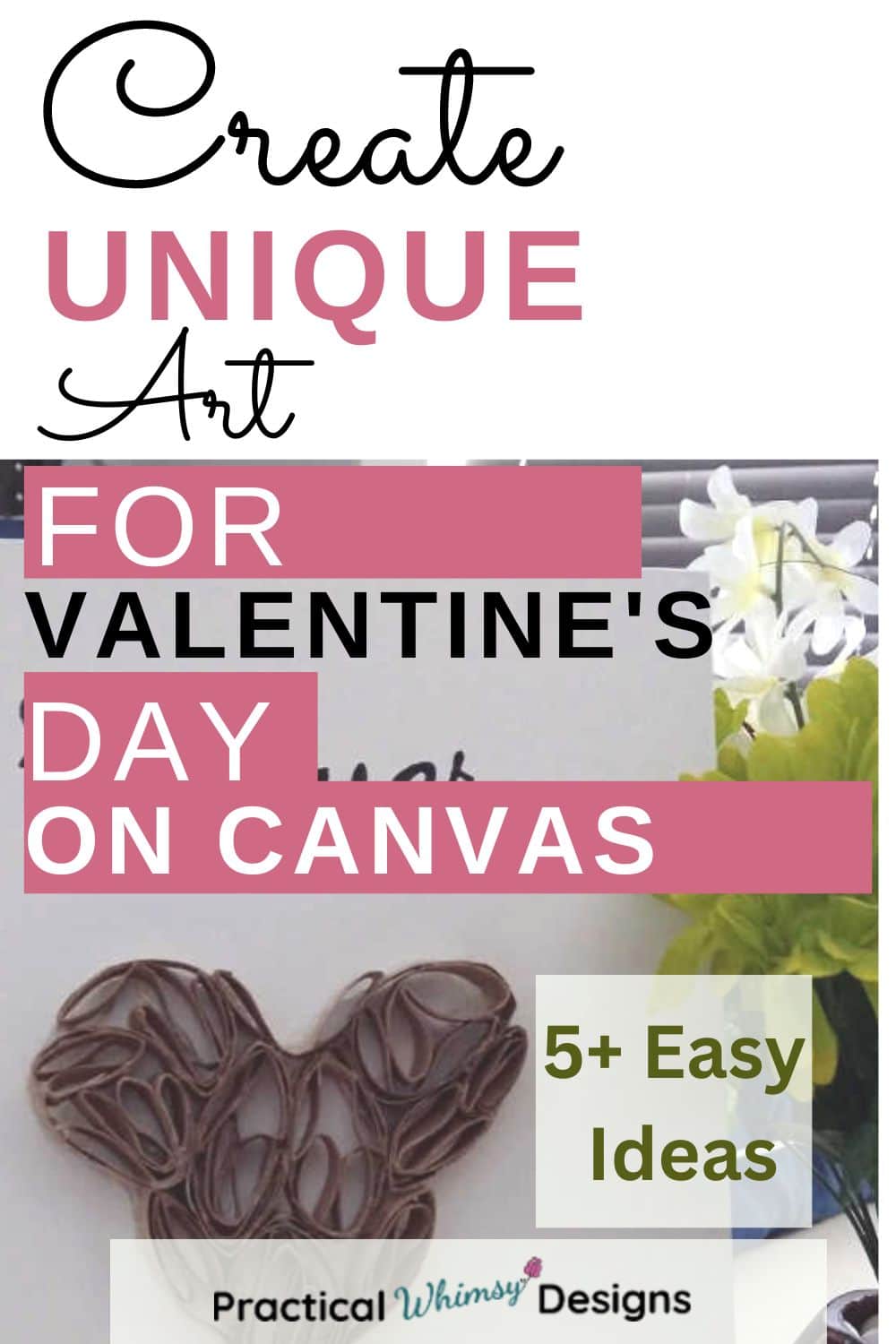 Looking for more Valentine's Decor Ideas? Check out these related posts.