There are so many ways to use old windows in your home decorating. Take a look at these unique ideas for your home.
Struggling with finding the perfect paint color for your home? My design guides are available for free to my newsletter subscribers. Grab my Free Paint Guide and FINALLY pick a wall color that you love!
There is something amazing about windows in your home.
Windows let in the beauty of the outdoors, shine light in our homes, and brighten up a dark space. Having windows in our home can transform it.
That's why decorating with vintage windows can create a beautiful statement piece in your home. It gives those pieces of glass that could no longer keep the cold out, another chance to shine as a decorative element in your home.
Finding ways to repurpose old windows in your home can be a fun and rewarding challenge.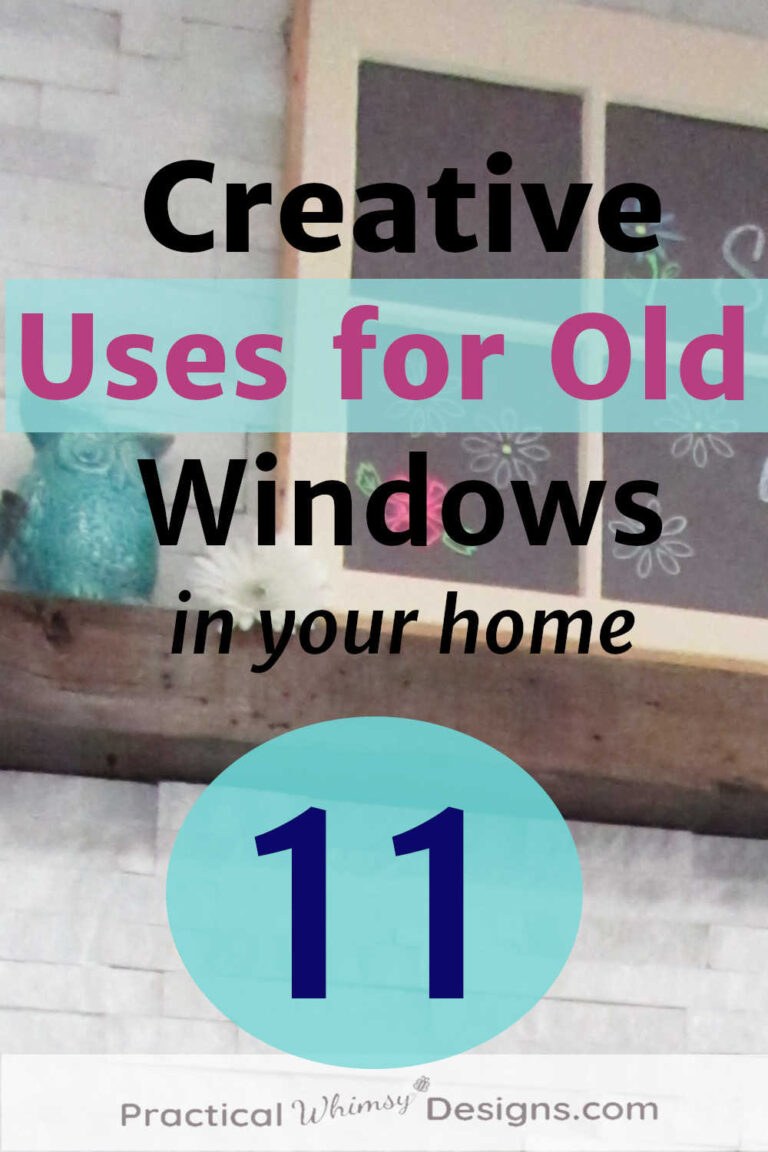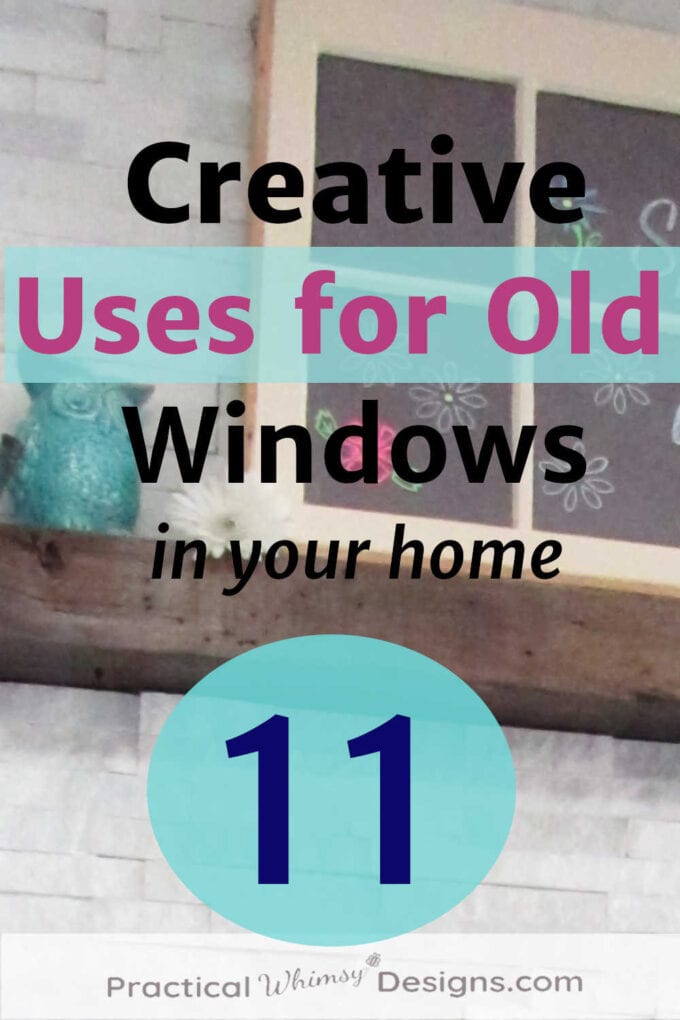 Where to Find Vintage Windows for Home Decorating
There are many places to look for vintage windows.
Curbside garbage collection
Facebook marketplace
Garage sales or thrift stores
Your neighbor's window replacement job (ask first before grabbing their old windows)
One word of warning: Many old windows have lead paint on them. If you are planning on using them in your decor, make sure that you seal them to keep them from chipping. Consider testing them for lead before using in your home.
This post contains some affiliate links for your convenience (which means if you click a link and make a purchase I will earn a small commission at no extra cost to you). Please see my disclaimer page for more information.
If you don't have time to wait for that authentic vintage window there are look a-likes available for purchase as well, such as these: (though some of them only come with the frames, no glass)
Now that you know where to look for old windows you might be asking what can I do with vintage windows to make them look beautiful in my home?
Here are a few fun ideas to give you some inspiration.
Ways to Use Old Windows in Your Home Decorating
Did you know that you can turn your window decor into a faux chalkboard?
Use this easy tutorial to create art on your windows that can be easily changed for each new holiday or season. Creating faux chalkboard art on a window is a fun way to try new decorations without committing to a new piece of art.
When you are tired of your design, erase it and start over, or try something new with your window.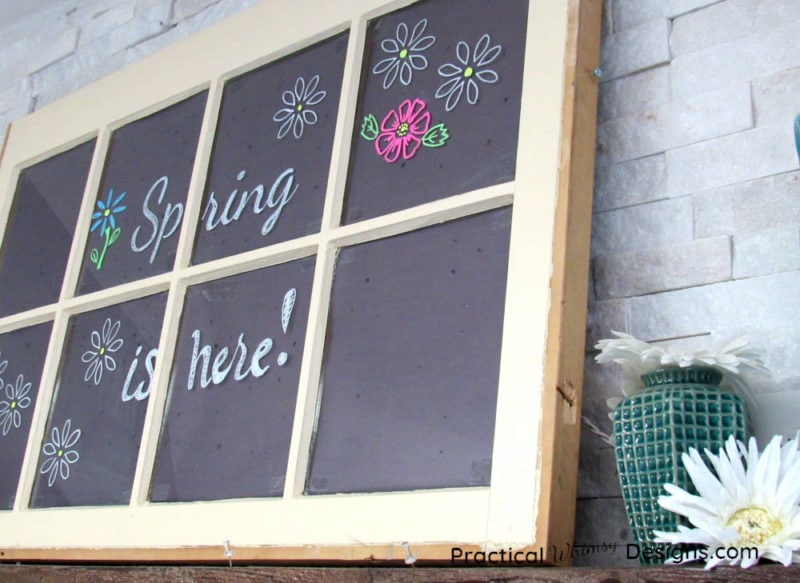 This beautiful but simple vintage window transformation is a great DIY decoration that would be a perfect addition to your Christmas decor.
It is a simple reminder of the spirit of Christmas with the perfect back drop of a vintage window. Check out the full tutorial at Making Manzanita.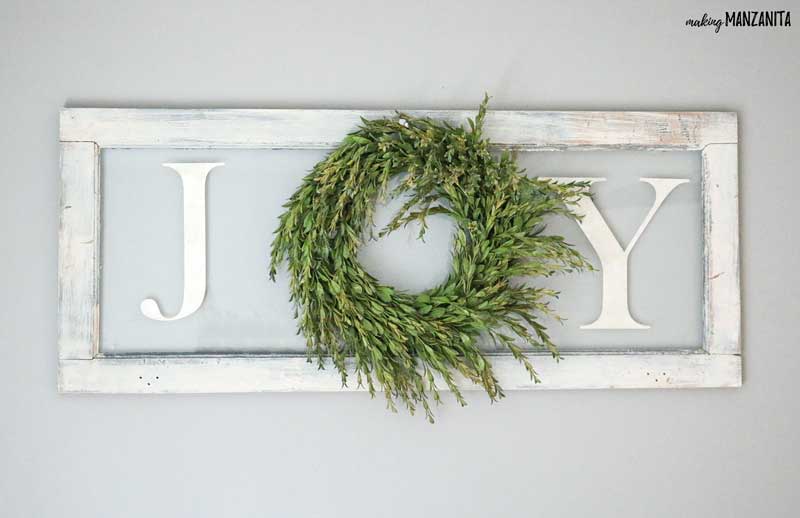 Follow this tutorial to turn your vintage window into a starry night.
This simple decoration using paper and white lights is a beautiful way to decorate your mantel for Christmas. Full tutorial at How to Create a Silent Night Christmas Mantel.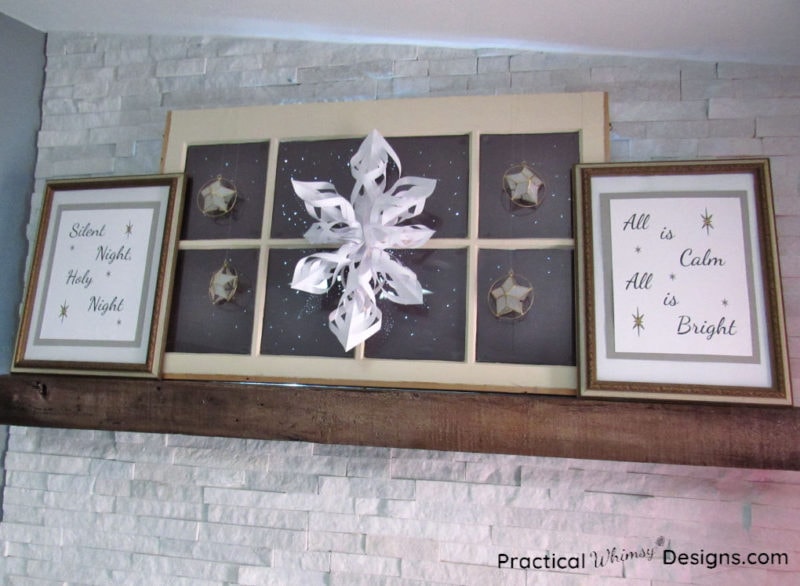 If you love the farmhouse look, use vintage teacups or vintage plates to decorate your windows. The bright colors and designs on the plates and cups are a beautiful way to feature, not only the window, but all of the designs on the pretty porcelain for a unique and fun mantel decoration.
Check out the full tutorial at Dabbling and Decorating.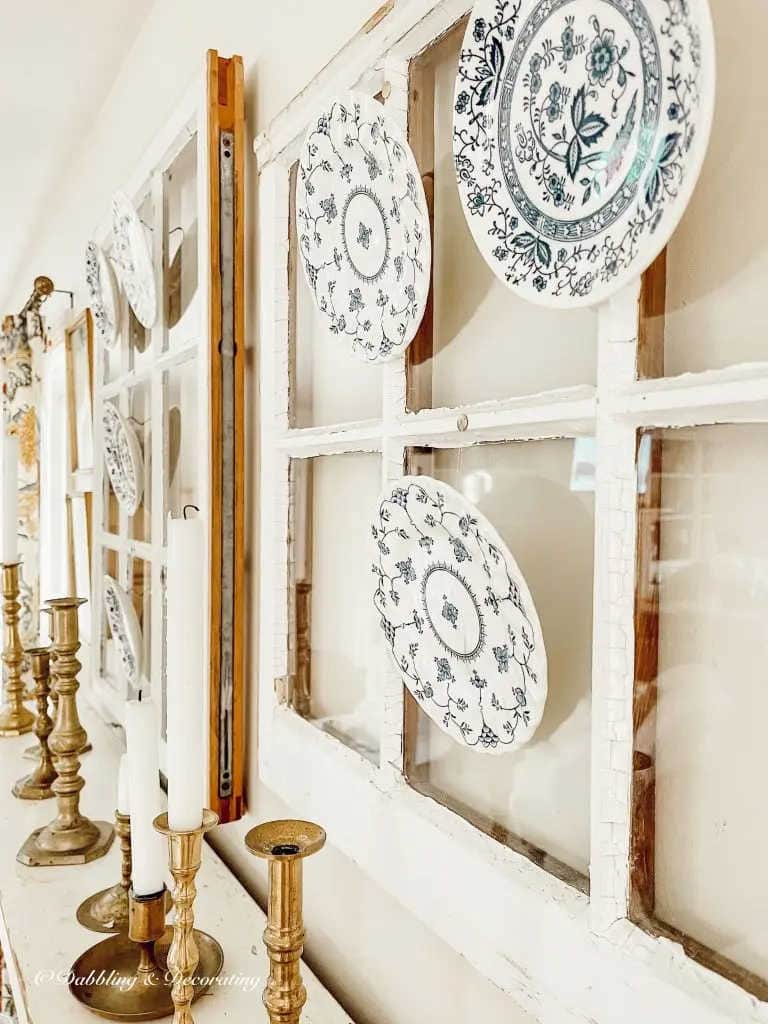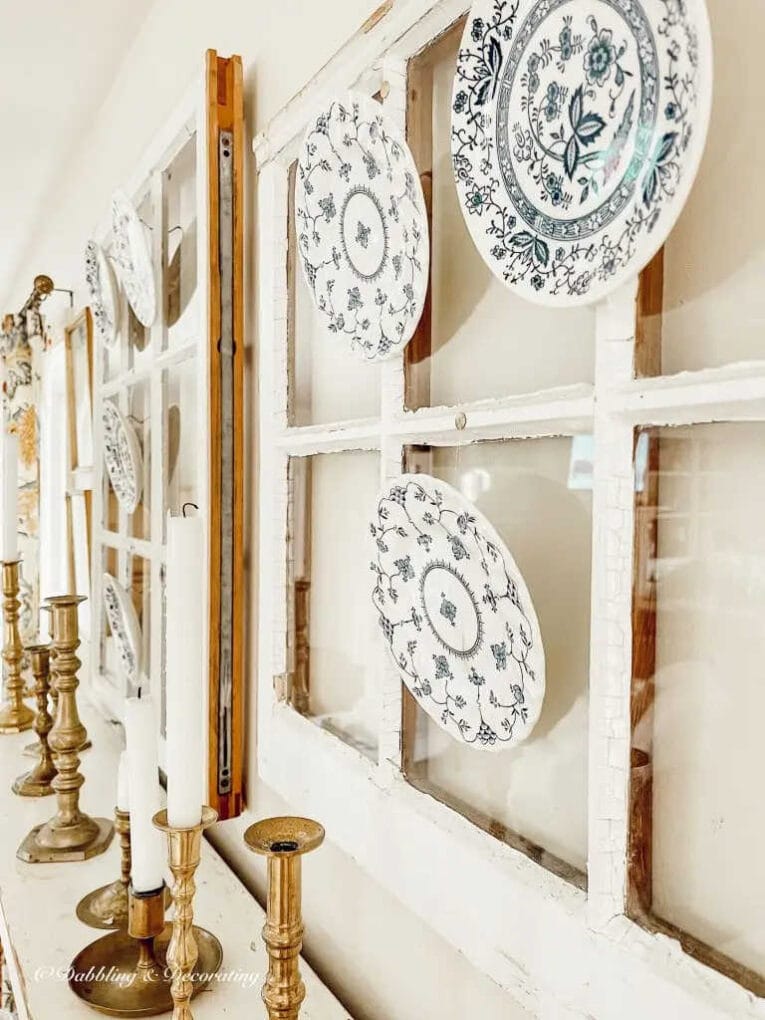 Using a window frame or a full window without any embellishments can be a beautiful way to decorate.
Sometimes less is more when it comes to decorating.
Using a window or two on your walls in place of a picture can be a fun way to decorate, especially if it has some vintage character.
To see more ideas visit Sustain My Craft Habit.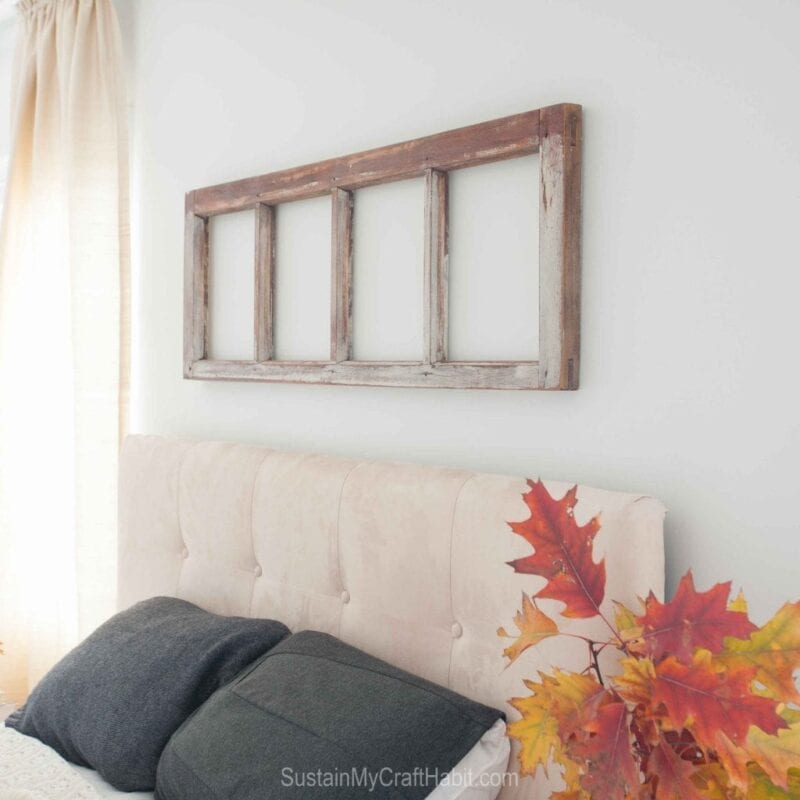 Transform an old window into stained glass with this easy technique using glue and acrylic paint.
You don't have to be an artist to create beautiful patterns and pictures to go with any style or design in your home.
Learn how to create faux stained glass here.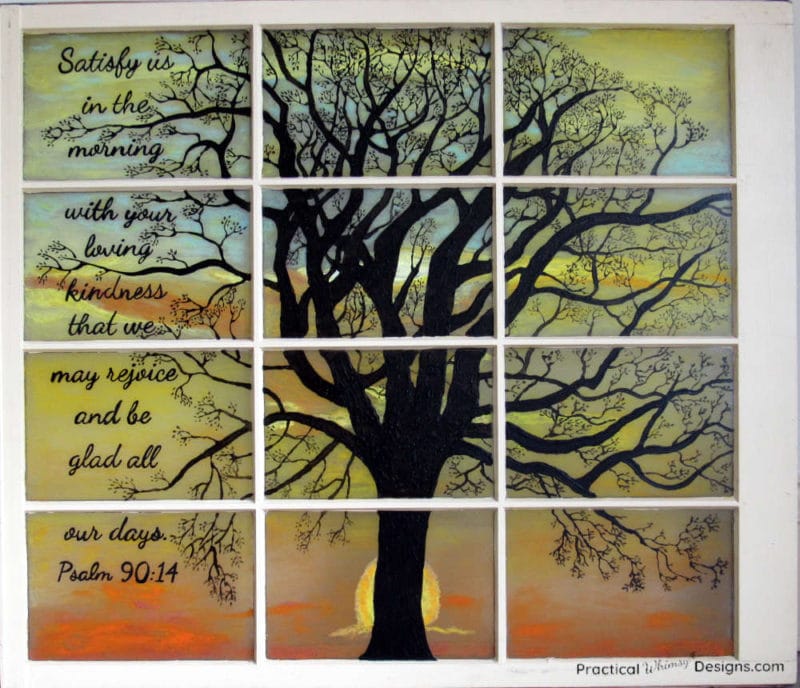 A Few More Ways to Use Old Windows in Your Home:
Using Old Windows for Decorating
There are so many different ways to use vintage windows in your home decor. From simply hanging it on the wall to creating unique art or turning it into something completely new, old windows are such an amazing way to create one of a kind decor in your home.
Want to remember these ideas for later? Save them to your favorite decor board on Pinterest.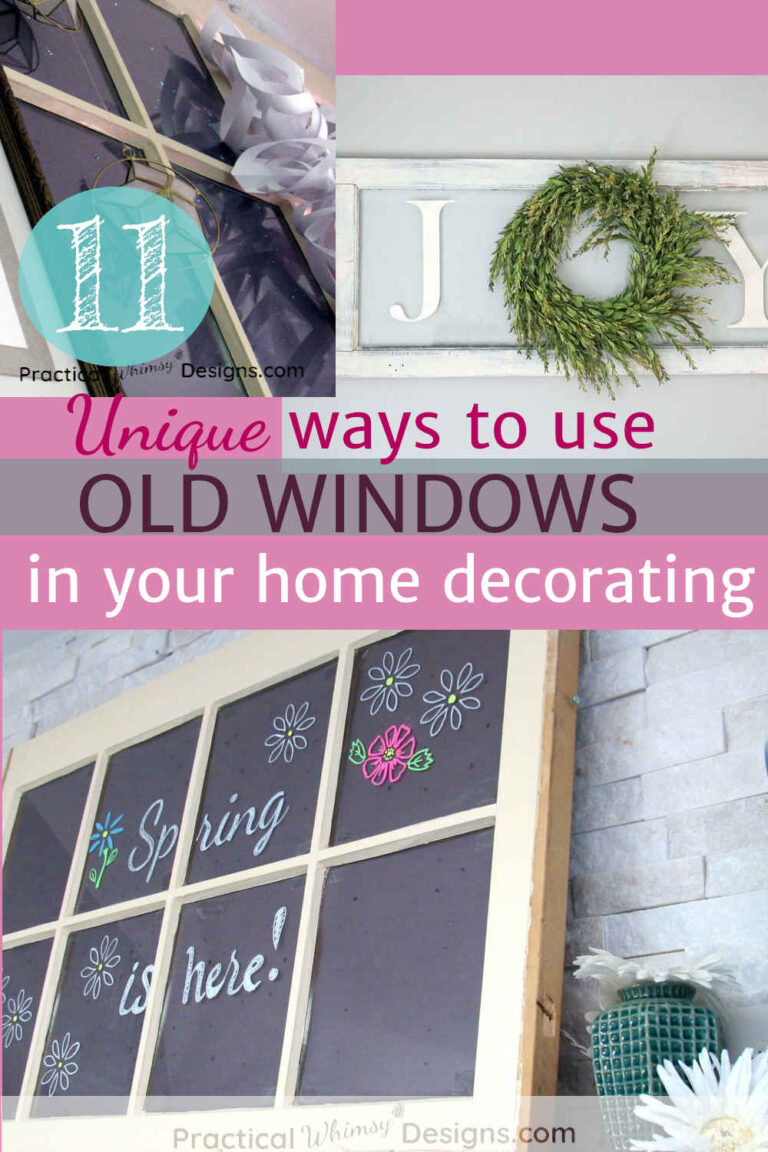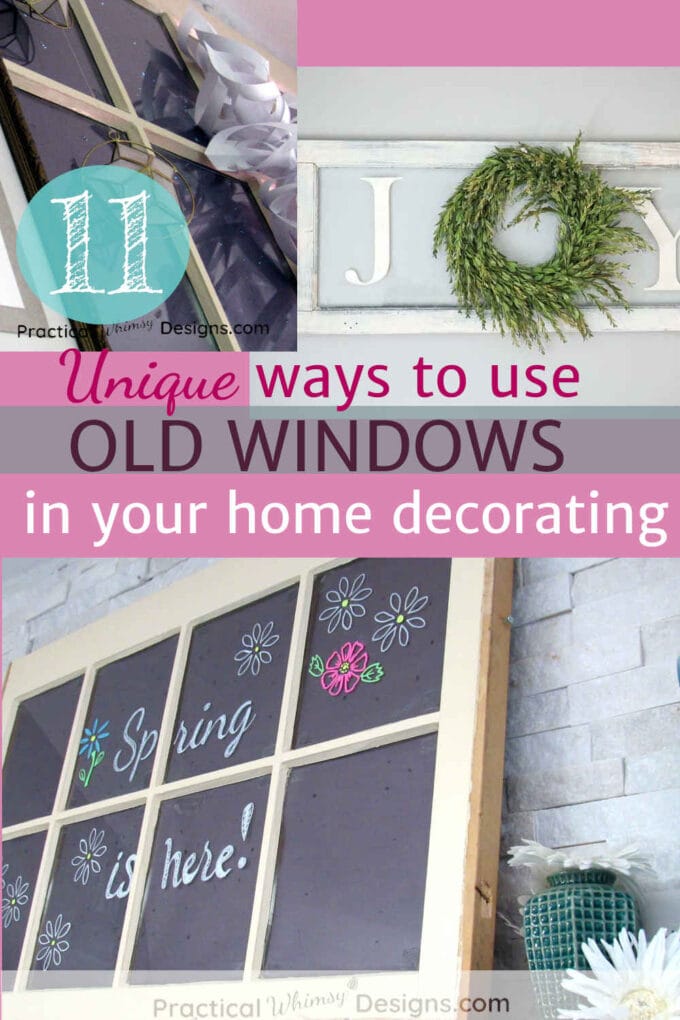 Want More Great Ideas? You Might Like These..