Searching for unique lighting for your home? Take a look at these affordable wall sconces you will actually want in your home.
Struggling with finding the perfect paint color for your home? My design guides are available for free to my newsletter subscribers. Grab my Free Paint Guide and FINALLY pick a wall color that you love!
Did you know that this feature can make or break the feel of your room?
Yep. I am talking about lighting.
Lighting is a key element in your room's design and so often it is sub-par. Usually there is not enough lighting options in a space, which leaves the room dark and shadowed.
When my husband and I remodel a space we always look at adding more lighting options. That is why I have been perusing sconces lately. We added sconce lighting to our upstairs hallway to create more ambiance. The sconces can be put on a dimmer switch to allow us to choose the mood of our lighting.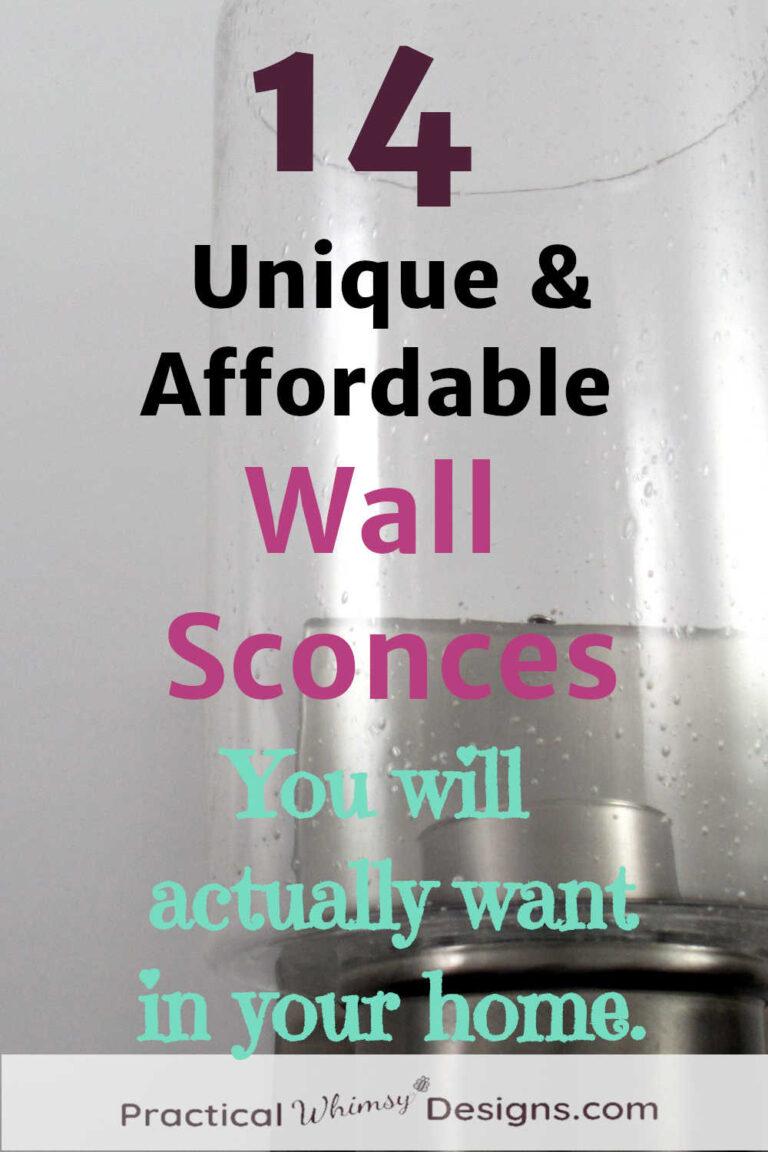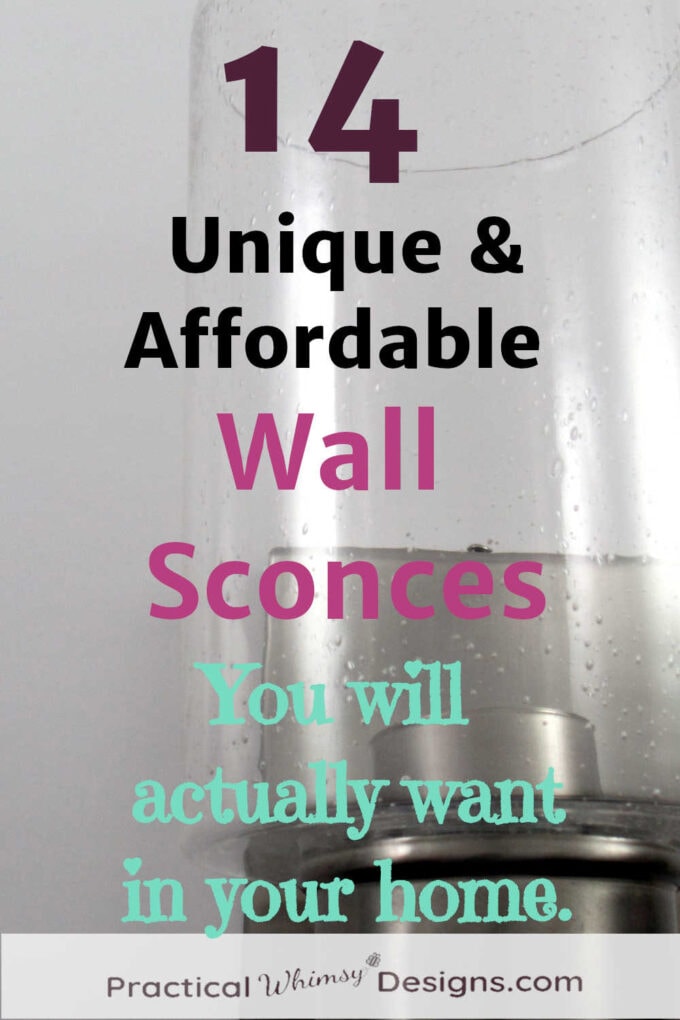 This post contains some affiliate links for your convenience (which means if you click a link and make a purchase I will earn a small commission at no extra cost to you). Please see my disclaimer page for more information.
The Sconce We Chose for Our Hallway
Below is the sconce we chose for our hallway. I do admit that it is a little more on the plain side. We have a fancier chandelier type light going in the center of the ceiling in our hall, so I didn't want to make the room feel too busy.
However, I loved the subtle bubble glass and the elegant look of the sconce for the space. The bubble glass gave a unique yet subtle quality to our sconce choice without drawing too much attention to it.

Affordable Wall Sconces for Your Home
After looking through hundreds of lighting options, I realized how many sconces look the same. There were so many boring options out there. So I picked out a few of my favorite affordable wall sconces to show you a few fun options available for your home. Of course, you will still need to do your research to make sure the size and design fit your style.
Click on the picture for more info.

Choosing the Right Sconce for Your Room
Lighting is a key part of your home's design. Where you place your lights, how many lights you use, and what style of lighting will affect the way the room looks and functions.
Remember to keep your home's overall design in mind when choosing your lighting so that your design has a consistent feel. However, don't be afraid to try some unique lighting options that fit the theme of your home.
Hopefully these ideas will help jumpstart your search for affordable lighting for your home.
Want to remember these lighting ideas for later? Save them to your favorite design board on Pinterest.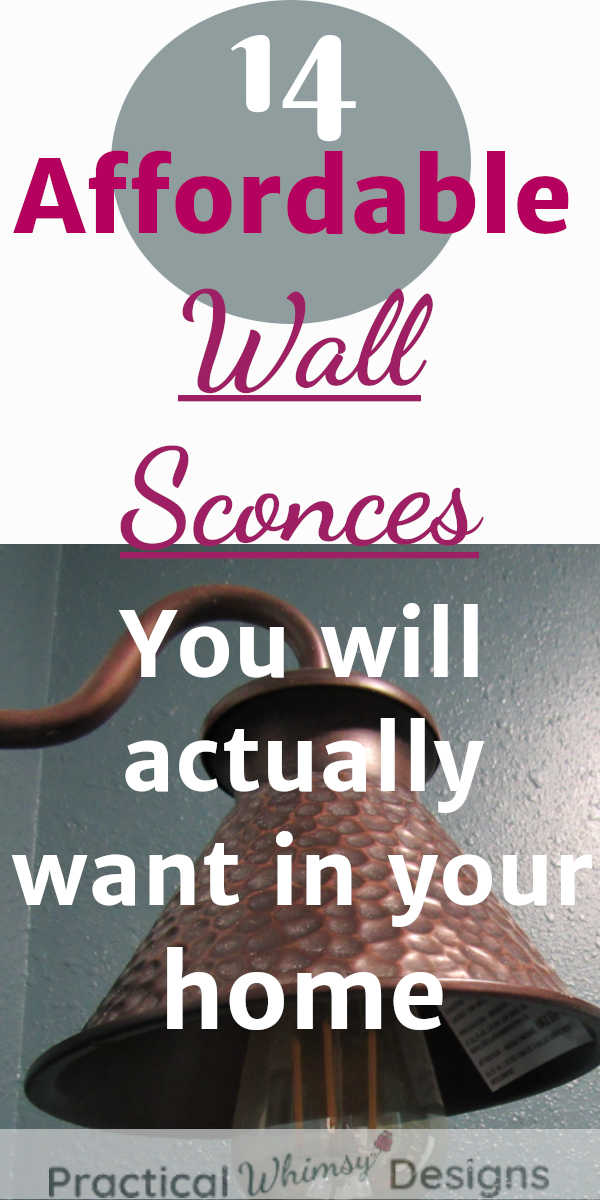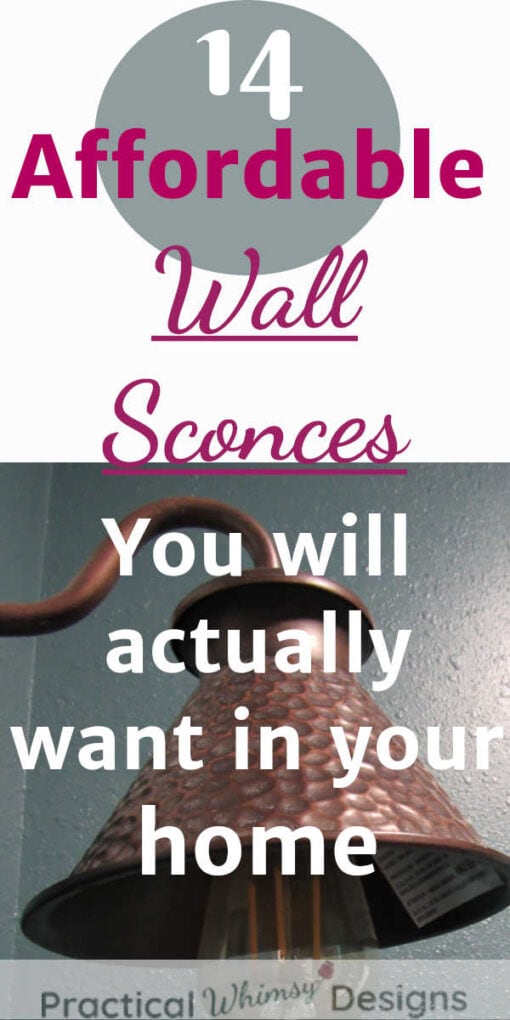 Want More Great Ideas? You Might Like These..