Knowing where to start with decorating your home can be a big challenge. Take a look at these tips that will help you choose with confidence.
Where do I start decorating my home?
Whether you have just bought a new home or you have lived in your house forever and are ready for a change, answering this question can be one of the biggest challenges a home owner faces.
Closely followed by all of the other questions that come with this.
How do I start decorating a space, when my whole home needs a face lift?
How do I create a consistent feel in my home?
What colors should I use for my paint, decor, etc.?
How do I stay organized so that I remember my design choices?
Getting over the initial overwhelm when you first set out to decorate your home, can be hard.
Here are a few tips to help you get started with your home decorating plan. Each space is different so you will have to determine the best route to take, but hopefully these ideas will guide you towards the best place to start your home decorating journey.
Where to Start With Decorating Your Home
1) Do some planning
Decorating your home is more than changing out a few throw pillows or buying a new coffee table.
Before you start anything in life it is a good idea to have a plan. This is also the case with decorating your home. Doing a little research to find out your personal style is important before you launch into an extensive redesign of your home.
There are a couple of ways to do this.
a) Spend some time browsing the web and home decor stores online and find pictures of decor and designs that you love.
Create a Pinterest board or folder on your computer where you can save your favorite ideas.
b) Look at the items you already own.
What pieces are your favorite?
Determine the common theme between all of your favorite decor and the pictures you found online. Make notes of similarities.
c) Figure out your favorite colors.
You will also want to write down your favorite colors. What are the top 1-2 neutral colors, (white, grey, tan, and even light blues or greens) and what are your favorite 2-3 accent colors.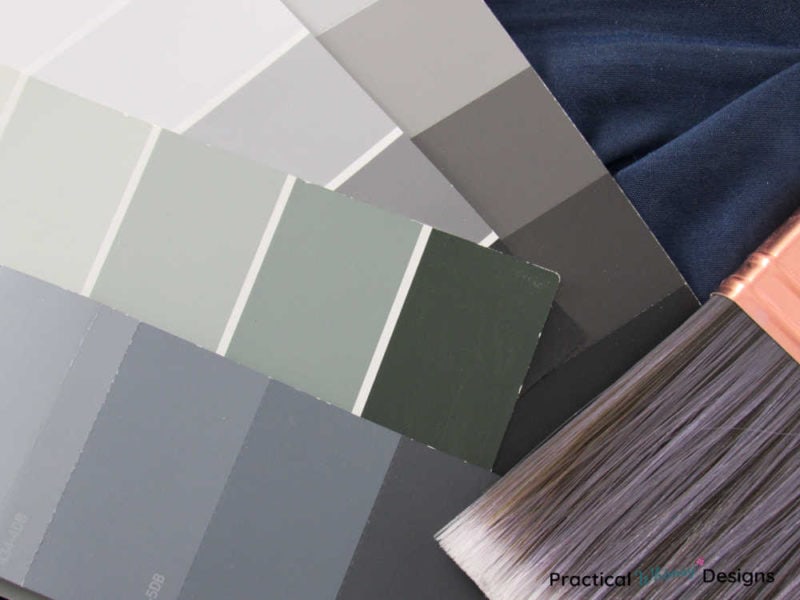 Knowing your favorites overall will help you pick your color scheme and help with your whole home design style later.
Using these favorite colors throughout your home will create a feeling of connection between each room.
Struggling with finding the perfect paint color for your home? My design guides are available for free to my newsletter subscribers. Grab my Free Paint Guide and FINALLY pick a wall color that you love!
2) Start Small
Make a list of all of the rooms in your home that you want to redecorate or remodel.
Split that list into two categories.
Rooms you can redecorate on your own
Rooms that you need to hire help to remodel before redecorating
Rank them from easiest to hardest.
Pick the easiest project off of the 'rooms you can redecorate on your own' list. Choose the one that won't take a lot of time to complete and start with that one.
The reason I recommend an easy project as a great place to start your home decorating is because completing a space in your home can be the best way to motivate you to continue your decorating projects. Having even a small area in your home that reflects your personal style can make your home feel new and can make you excited to keep creating a home you love.
After completing at least one project, you can decide where you want to go from there.
Note: A small, easily completed area of your home is the best place to start. Now, there may be reasons that you can't start with the easiest project. For instance, when we moved into our home, we had a pipe burst and had to remodel and deal with those areas of our living space that were effected by the water damage. However, If you can start with a quick win, do it.
3) Define the Space
Once you know which area to start redecorating you need to take a moment to decide how the space will be used.
Is it a guest room, primary bedroom, living room, closet, etc.?
Is there one use for the room (i.e. storage or sleeping) or do you have multiple uses for it (i.e. laundry/craft room/mud room combination, etc.).
How will this room function the best?
What are the problems with the space?
What things are working?
Which things do you need to take out or add to make this space function the way you want it to?
Spend a little time writing down your goals for the finished space. This can be as easy as "a room for guests to feel comfortable and welcome."
4) Create a Budget
Once you know what area you want to start decorating and you know how you want it to function, create a budget. Figure out what you can spend on furniture, accessories, paint, and fixtures.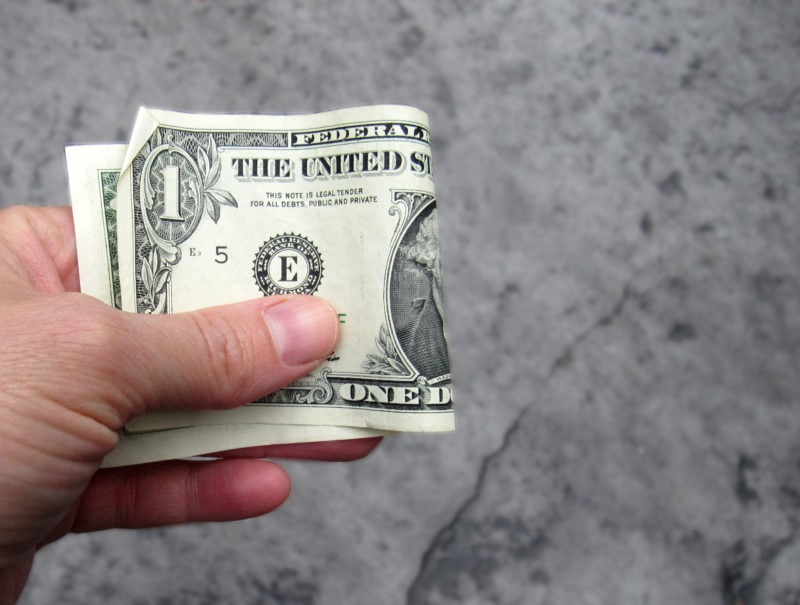 Since many of us don't have a lot of money for decorating, creating a plan you can stick to can help you make a space you love even on a tight budget.
An easy way to stay under budget is to use things you already own. This leads me to step 5.
5) Incorporate What You Have Into Your Design
Remove everything you can from the room you are decorating. Empty rooms and bare walls are the best starting point for re-designing a space.
Then look at your space. Make note of the flooring, architectural details, woodwork, etc. and decide if you are keeping these elements as is, painting them, or replacing them.
Make sure to incorporate all of the design elements of your home into your decorating plan for the space.
Next, add in any large furniture you plan to use in the room. This could be old or new furniture, depending on your budget and design.
Creating a floor plan for your room can help you plan your design and enables you to play around with the furniture layout and determine how much you can fit in the space.
Remember, less is often better when you are designing a room. Eliminating clutter in a room will instantly make it feel more inviting.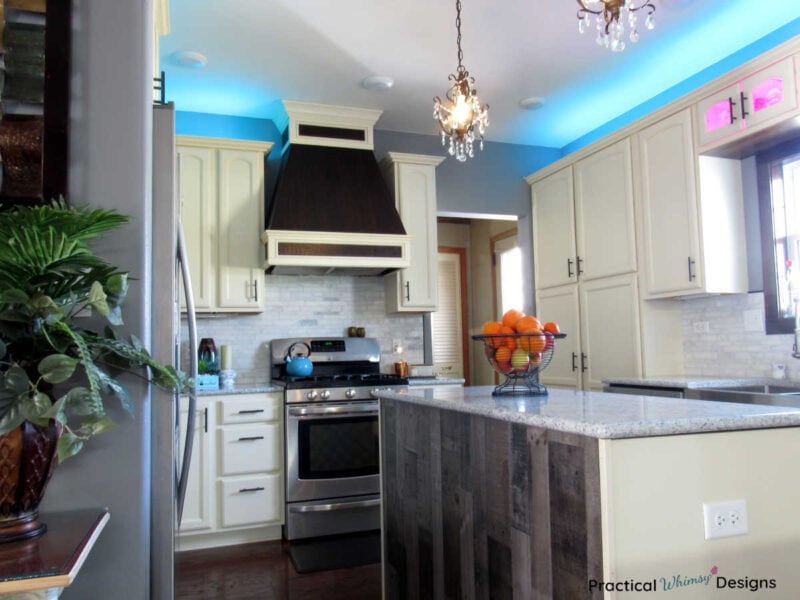 6) Choose Your Color Palette and Accessories
There are different methods for determining where to start decorating a space and how to go about designing a room.
Designing From the Room Elements
One way is to start your design with the bigger elements in your room, (ex. flooring, trim etc.) add in your furniture, then your fixtures and paint color. Tie them in with a unified color scheme. Keep adding accessories and experimenting with placement until you get it right.
This way takes practice, adjustment, and an eye for design and may not be the easiest method for most.
Picking a Big Design Item
An easier way to figure out your room design is by picking your big design item.
This item is the thing you plan to base your color scheme and room design off of. It's the focal point of your room and the easiest way to unify your space. This could be an area rug, window treatments, a piece of art, fabric, furniture, etc. It should be the thing in the room that you are most in love with.
Use your big design item to tie the rest of the room together by basing your wall color and other accent pieces and colors off of this item. Remember to keep in mind the colors you picked for your whole home design earlier. Use your main color scheme somewhere in your room and pull pops of color into your design with your accessories.
Also, make sure that your furniture will work with your new design. Furniture is often the most expensive aspect of a room and if you can't afford to replace it, you will need to make sure to design around it.
Don't forget to do an inventory of things you already own and love. One of the cheapest ways to decorate your home, is with things you already have. Just make sure that you truly do love them and they fit into the overall look you are trying to achieve before placing them in the room.
Another great way to find decorations on a budget is by getting them secondhand. Check out these budget ideas for finding decor for your home.
Creating a Mood Board
No matter how you choose to design your space, it is important to create a mood board to help you visualize your design. Be sure to include your main furniture, light fixtures, art, paint color, big design element and other decor. This is a great way to play around with your design and figure out your decorating style for the room. Be sure to include pictures of things you already own in your design.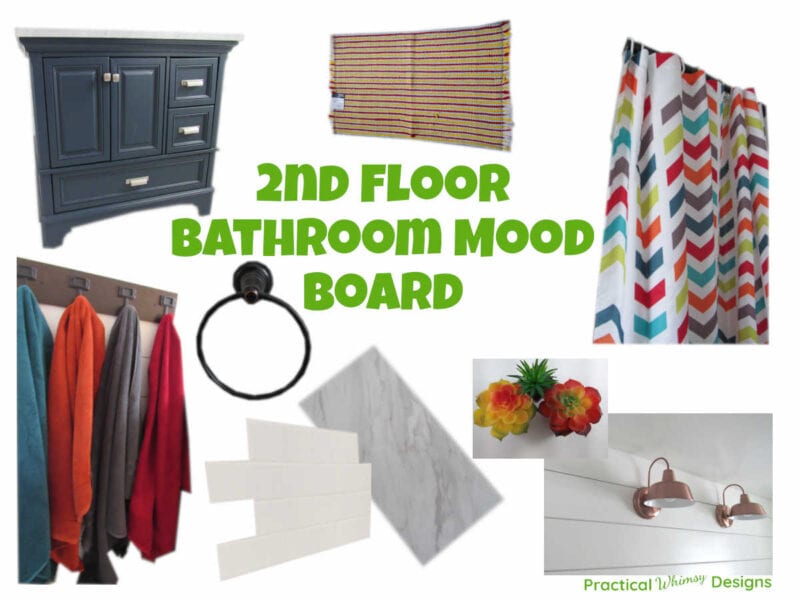 Taking the time to create a mood board can help you avoid these common mistakes when picking paint colors for your room and it also can help you avoid buying decor you don't end up wanting or using in your space. It can give you a clearer idea of the look you want in your room.
Need a little more help finding paint colors for your home? My design guides are available for free to my newsletter subscribers. Get my free guide for picking paint colors you will love by signing up for my newsletter below.
The form you have selected does not exist.
7) Keep track of your decorating changes
No matter what you do to your space, keeping track of your remodeling and decorating changes will help you in the future.
Whether you need to touch up paint, fix a chipped tile, or replace a light fixture, knowing what brand and finish of paint and any different colors you used in your home will help you keep track of any necessary upkeep.
For example, the picture of the flooring stain below shows flooring stained the same color, but with two different brands of stain. Keeping track of the details is an important step.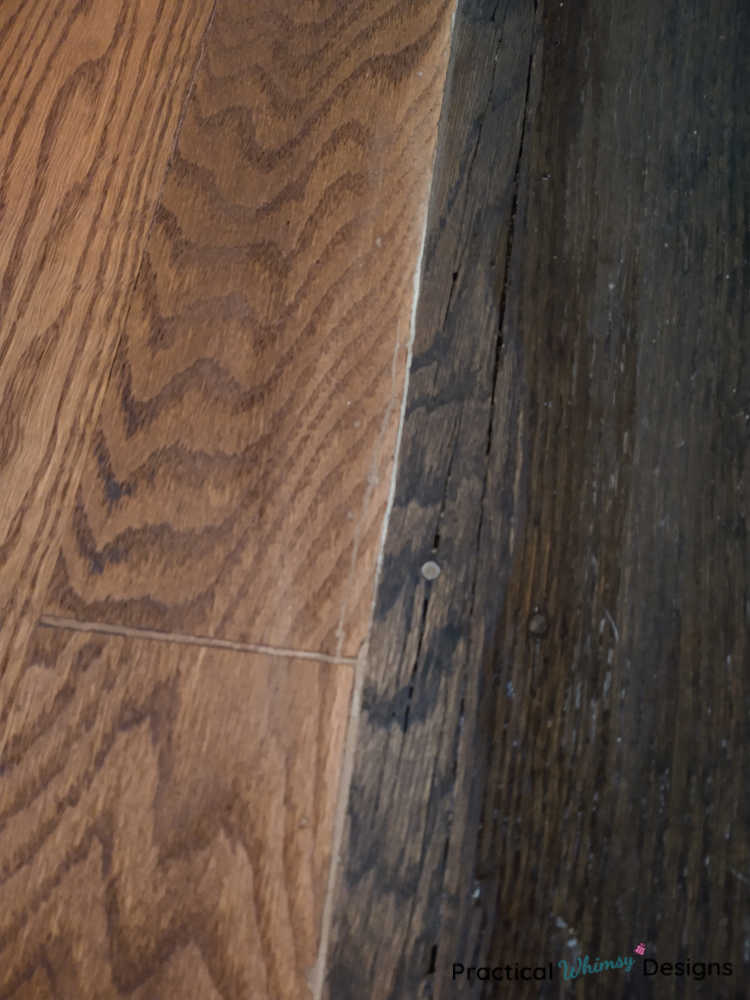 For more ideas on how to do this, visit 3 easy steps to organize your remodeling papers.
Choosing Where to Start With Decorating Your Home
Hopefully, if you follow these 7 steps you will be able to figure out a good place to start your home redecorating and keep yourself organized throughout the process.
If this is your first time designing your home decor, make sure to spend time getting a feel for your decorating style and favorite colors.
However, don't get stuck there. Take action and pick your decorating project quickly. Set a time frame so that you don't get lost in the planning stage forever.
The design process for decorating your home doesn't have to be overwhelming. In fact, it can be a lot of fun to add your personality into your home.
The goal of any interior decorating should be to make you feel like you have the most functional and beautiful home possible.
Want to see how we are flipping our home from dated to modern and elegant? Take a look at our home tour to see all of our completed projects and spaces.
Want to remember these decorating tips? Save them to your favorite DIY board on Pinterest.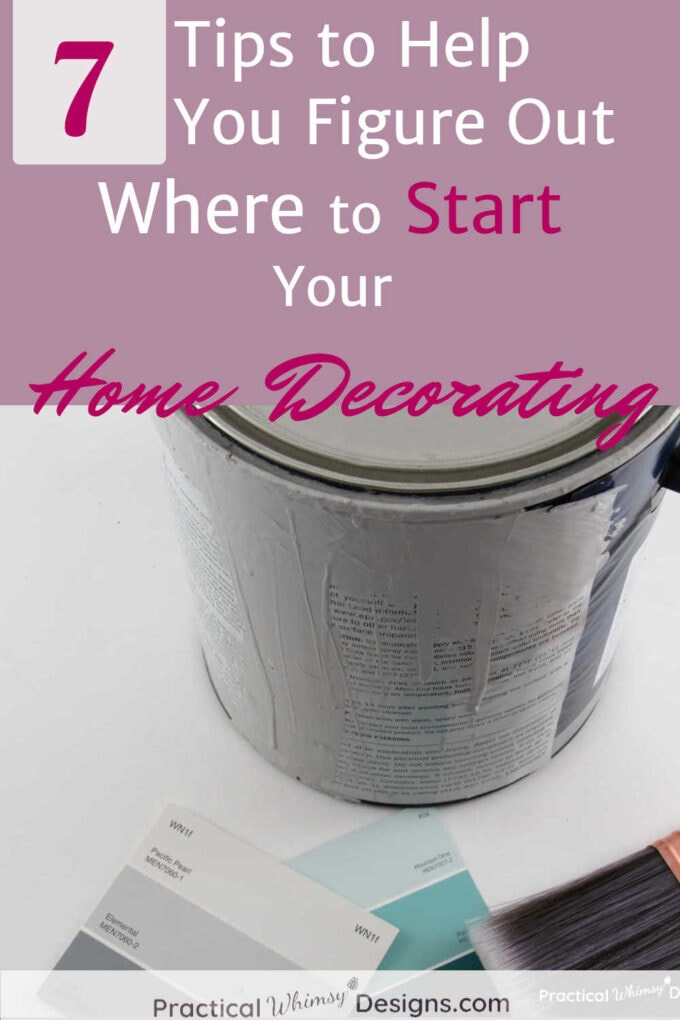 Want More Great Ideas? You Might Like These..